Dental Practice Marketing Ideas and Strategies
Dental Practice Advertising
The very first thing you need to do is get placed on Google.
Now you don't need a website right away but you do need to add your business on Google.
First, for the sake of this example, we're going to pretend that your dental practice is located in New York.
If your business was listed on Google Places, and someone typed in "Dentist in New York", your clinic should show up here:
Next step is to focus on local reviews for the first little while. Encourage your patients to leave Google reviews for your dental clinic and in no time you'll have one channel set up for ongoing patient acquisition.
Once you start getting some business here and your clinic is getting some ongoing stream of dental patients, it's time to focus on growing your practice.
The advantage of having your own website in the dental industry is truly something else. A website will serve as the 'catalyst' that will take your dental practice to the next level.
When you have your own website, you can include a lot more details about how you work with patients and that will simply lead to mover conversions.
So how do you get started?
Now you can either get going with a standard WordPress site or use one of the many templates that are out there.
If you are looking for a custom website, you can check out our portfolio. These days, you truly have a lot of solid options.
Just make sure your site looks professional. Looking professional is very important especially in the dental game (As you can figure out why).
Once you have the look taken care of, it's time to turn your website into a lead generation machine.
How do you do this?
Well, you set up something called a 'Dental Marketing Funnel'.
Now you're probably wondering . . . what can I use as the traffic source?
To be honest, a lot of things works but there are two specific things that other successful practices have been using for years.
Dental Website SEO (Long term strategy).
Paid Ads (Short term strategy for immediate results).
S
EO stands for search engine optimization. Or in plain English, it's setting up your site in such a way so people can find it online.
So how do you set things up on your site so it's positioned to show up when somone types in 'dental clinic near me' or something along those lines?
First, you have to set your site up for local SEO (So you can attract local clients first) and once your practice starts growing more, you expand it to attract patients nationally.
Let's stick with our earlier New York example shall we?
So if you want your website to rank for 'Dentists in New York', what do you need to do?
Well obviously, you need to optimize your site so it stands for New York and if you really want to go deep (As you should), optimize your site for areas within New York as well.
You do all this in three simple steps:
Set up your site's architecture.
Start adding content.
Build backlinks.
Now we won't get too technical but this should give you an idea.
To set up your dental website's site architecture means that it's all set for Google to "crawl".
Sometimes dentists get carried away by adding too many videos or pictures or extra code that may slow Google down from properly crawling your site.
That's why you need an SEO expert or a proper marketing consultant to look at these things. For example, you don't want too much javascript on your site. It will slow things down and then Google won't rank your site as it should.
So take care of the technical side first.
Once that's done, it's time to move on to step 2. This part is basically a balancing act between making your site user-friendly and using Google's specific 'tags' / guidelines to structure your content properly.
Such as:
Heading tags (H1, H2, H3, etc).
Long copy (Make sure your main pages have over 3000+ words at the very least).
Using ALT tag to name your images.
Title tags that include the main keyword for your page.
And more . . .
Once you take care of how your site looks like, then it's time to move to the third step and that is building backlinks. A backlink refers to your link on some other site. The more other sites link to you, the higher you will be in the search engines.
At least that's a general idea. Backlinking today (SEO in general) is a lot more complex than this.
You want to make sure you get links from sites that are in good standing with Google and are of quality as well.
So that's what SEO is in a nutshell.
Although the results created could be phenomenal, the downside to SEO is it's a long term game.
We don't recommend implementing things right away unless you have the budget or all your other led generation channels are firing on all cylinders.
Bottom line, invest in SEO when you have the budget for it.
So what should you do to get to this point?
Dental Practice PPC 

Marketing

 Services
You can throw money at anything but FB ads have been the bread and butter for 98% of dental clinics today.
If you haven't thought about using facebook ads for your dental practice, you are missing out on a very stable source of consistent patients.
Facebook ads work like most paid ad networks. You create your add and pay them per click. However, Facebook has something that has changed the game and the bottom line for medical clinics around the world.
In the business world, they refer to this as" Targeted marketing".
The power of Facebook is not just in its number of users, which is in the billions, but also how targeted you can get. You can literally drill down to specific areas within your city.
Thus connecting you with local people who may be interested in what you have to offer.
That's it.
If you follow these three simple tips and in sequence, you'll have a consistent, predictable and ongoing source of patients in no time.
Frequently Asked Questions About Dental Practice Marketing
How To Market A Dental Clinic?
There are lots of ways to market a dental clinic. However, the trick is to focus on the ones that increase your bottom line the most. These three ways are having your dental clinic listed on Google, your very own website and of course, a constant incoming barrage of traffic through PPC.
Should I List My Dental Clinic On Google?
Yes. There is no doubt about that. Since most of your dental patients are going to be coming from your local area (At least the majority), you need to be on Google My Business as soon as possible. Make sure you use some awesome pictures as well.
How Long Does SEO For Dental Clinics Take?
This really depends on what city you are trying to rank for. However, setting everything up can take some time. The first 30 days would be spent just on your site architecture. After that, you should dive into the content and eventually getting the word out there. This process usually takes 90 to 180 days. It's a long one but well worth it.
For A Dental Clinic, Which Pay Per Click Service Works Best?
We'd like to say Facebook but we've seen cases where Google Adwords can really make a solid impact. Similar to SEO, it depends on which city you are in and how competitive things are.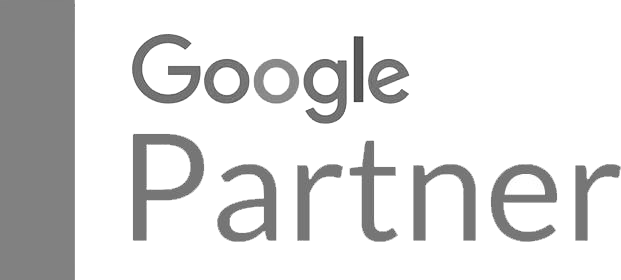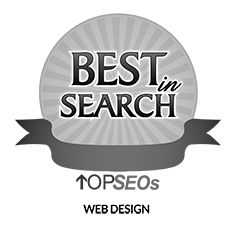 At InvigoMedia we can help you become the top Dental Practice in your area  – let us show you how leverage our 17 years in medical and dental practice marketing