Fill Out The Form Below Now
To Get Started.
Book your FREE One-On-One Practice Profit Potential Consultation Today.
Maxillofacial Marketing Ideas and Strategies
Maxillofacial Advertising
Maxillofacial surgery is a specialty. As such, it becomes quite a bit more challenging to reach out to your prospective clients.
Digital marketing and advertising is a critical component in helping maxillofacial clinics and physicians be matched up with the clients who need their special care.
This specialization of dentistry may rely heavily on referrals, but more and more people are finding doctors, dentists, and yes, even maxillofacial surgeons online.
Did you know that Google provides a very powerful, yet free, benefit to local businesses? Take a look at this sample search result for a maxillofacial clinic:
You can glean a wealth of information from just this simple and free listing service. It's called Google My Business and, as you can see, it will list your business, phone number, and even some reviews, if people leave them for you on the Google platform.
They can also provide a link directly to your website.
If you don't have your business set up with Google My Business, you can't capitalize on this incredible, powerful, and free tool.
And, that's just one step in the process of digital marketing today.
Maxillofacial SEO Marketing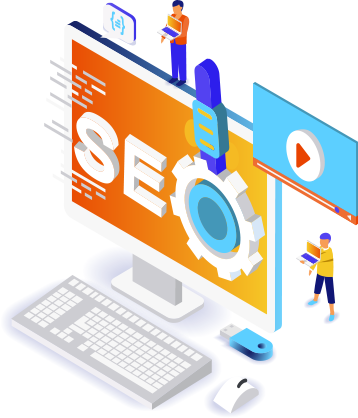 The next step in digital marketing is called search engine optimization. You've probably heard about this before, usually with its acronym, SEO. There are numerous components to quality SEO marketing, not the least of which is your website. Is your website set up properly?
Many doctors, dentists, and other medical professionals may have a website, but it has been years, possibly even more than a decade, since it was first set up.
So much has changed and advanced with search engine marketing during that time that it's essential you have a modernized, responsive website that capitalizes on the meta information you can include for free.
These meta tags and descriptions are invaluable at helping to increase your ranking on search engines, namely Google.
It's easy to get caught up in the idea that just focusing on a few keywords in your content is enough. There are dozens of tools most websites completely neglect, mostly because the owners have no idea about it.
Our specialists are heavily experienced in SEO and can position you and your maxillofacial clinic properly to capitalize on all of those searches.
Maxillofacial PPC Services
Once you have your website moving in the right direction with regard to SEO, you can bring in more revenue by having a greater number of contacts reach out to you every month using pay per click marketing.
In order to avoid throwing good money away on PPC efforts, you need to be very diligent and focused.
It's not easy to understand how to navigate the digital marketing landscape today, but when you have an experienced team in your corner, you can maximize your revenue and help grow your business.
Frequently Asked Questions
How Can I Market My Maxillofacial Clinic More Effectively?
Google MyBusiness, Your Website, Online Reviews, Blog/Social, and paid ads. These tools are not only important for maxillofacial clinics but all businesses in general. By incorporating these 5 into your strategy, you are already headed in the right direction. Check out our blog for more information.
Email Campaigns Get Us Leads, How Can I Optimize Them?
By sending relevant information to each consumer with some personalization, such as the consumer's name in the subject line, you are more likely to convert leads. Another powerful tool is A/B split testing to see which emails perform better. After a few tweaks to your email campaign, you will start seeing an improved open rate.
How Long Does SEO Take For Maxillofacial Clinics?
The standard is usually around 3-6 months to see any results. SEO is a long term game and there are no shortcuts. You need to generate a lot of original content that provides value and maintain an optimized site to gradually earn more authority in your industry. Contact us to see how we can help.
What Kind Of Content Is Best For My Maxillofacial Practice?
Content that performs well often falls between your area of expertise and what your ideal consumer wants. You can get closer to the ``perfect post' by listening to your online audience, putting yourself in their shoes, and using social media analytics. Utilizing these features to understand what content people generally expect of you can help point you in the right direction
We're Helping You Get To The TOP Of Your Maxillofacial Industry… WITHOUT Sacrificing Everything You Love To Get There…