Fill Out The Form Below Now
To Get Started.
Book your FREE One-On-One Practice Profit Potential Consultation Today.
Neurosurgery Marketing Ideas and Strategies
Neurosurgery may not be one of those specialties you think needs to rely on digital marketing, but just like any other business, you can take advantage of some powerful tools right now.
One of those tools is called Google My Business. If you have never heard about this before, it is a completely free tool that's available to any business.
Just look what your prospective clients and patients could see if they happen to be looking for a neurosurgeon in your area:
These business results can even highlight the reviews your satisfied patients and their family leave for you.
Talk about powerful word of mouth marketing strategies!
Get your neurosurgery clinic or service listed on Google My Business now and then let's talk about the next step in your modern digital marketing strategy: SEO.
Neurosurgery SEO Marketing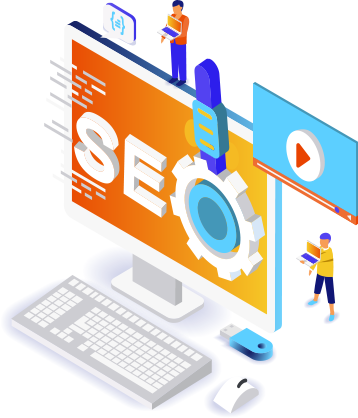 SEO is still a powerful asset for any business, including a neurosurgeon. Search engine optimization and marketing can generate of vast wealth of contacts to your clinic.
No matter your micro-specialty within the field of neurosurgical science, there are prospective patients and clients out there looking for the services you provide.
If you are not focused on building the optimized website your company deserves, you are missing out on incredible revenue streams.
Your website should be modernized, updated, and loaded with valuable content. When it is, other websites can link back to you. These backlinks are powerful at boosting search engine results.
It can take many months to build up the right SEO campaign, and in the meantime, let's talk about pay per click services.
Neurosurgery PPC Services
PPC is still one of the most powerful and immediate marketing strategies today. If you are not utilizing Google Adwords or Facebook marketing, for example, you could be missing out on an incredible amount of revenue.
But you need to be targeted with your marketing strategies. That means honing in on the right keywords and phrases as well as demographics.
Let our team partner with you to build up your digital marketing footprint and generate more contacts that lead to more appointments.
You can grow your neurosurgery center with just a few powerful and effective tools that are readily available at your disposal.
Frequently Asked Questions
Why Is Brand Authority Important For My Neurosurgery Clinic
With similar offerings, it is challenging to differentiate between neurosurgery clinics, that's why its important to be postured as the best and most trusted in your area. You can accomplish this by providing valuable, informative content and optimizing SEO until you begin to climb the search ranks. When you're the #1 premium brand in your area… people find you first and trust your brand. Read more on why building your brand authority is so important.
How Can I Market My Neurosurgery Clinic More Effectively?
Google MyBusiness, Your Website, Online Reviews, Blog/Social, and paid ads. These tools are vital components of a comprehensive marketing strategy for Neurosurgery clinics. By incorporating these 5 into your strategy, you are already headed in the right direction. Check out our blog for more information.
How Long Does It Take To See SEO Results For Neurosurgery Clinics?
When it comes to SEO, there are no shortcuts. It requires dedicated and consistent work to make sure your site is optimized and also putting forth valuable content that builds authority for your brand. You can expect it to take around 3-6 months before you see significant results. SEO is a long term game, but we can make it effortless, contact us to learn how.
What Are The Best Ways For Neurosurgery Clinics To Connect With Their Audience?
Some highly effective methods are as follows:
-Email Marketing
-Social Media Marketing
-Mobile/SMS Marketing
-Live Chat
-Video Marketing
-Sales Scripting & Staff Training
We implement automated follow-up systems designed to "warm-up" & CONNECT with your leads.
Ask us how.
We're Helping You Get To The TOP Of Your Neurosurgery Industry… WITHOUT Sacrificing Everything You Love To Get There…