Unleash Obstetrics Marketing's potential with Invigo Media. Discover the importance of digital marketing for practices & effective strategies to elevate your practice.
Are you an Obstetrics practice looking to reach a wider audience and enhance your online presence?
Discover the potential of Obstetrics Marketing with Invigo Media.
In this comprehensive guide, we will explore the importance of digital marketing for Obstetrics practices, share real-life examples of its benefits, and delve into the various components of Obstetrics marketing.
Learn how our team of experts can take care of your Obstetrics Marketing needs and why choosing Invigo Media can set your practice on the path to success.
Obstetrics is a specialized branch of medicine that focuses on providing care to women during pregnancy, childbirth, and the postpartum period. 
It encompasses a range of services, including: 
Prenatal care

Monitoring fetal development

Managing high-risk pregnancies

Assisting with labor and delivery

Ensuring the well-being of both the mother and the newborn. 
Obstetricians are crucial in guiding expectant mothers through this transformative journey, providing medical expertise, emotional support, and personalized care.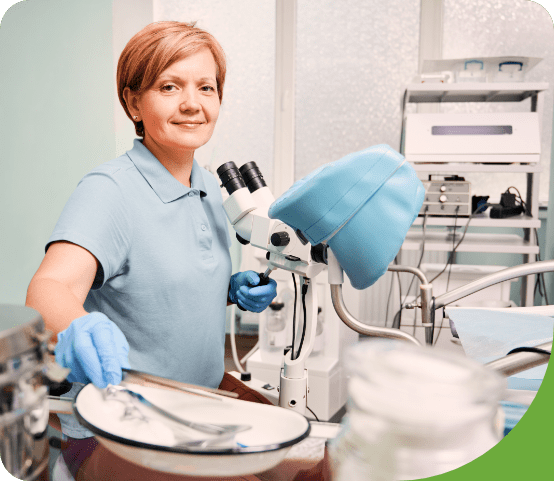 Why Do You Need Digital Marketing As An Obstetrics Practice?
In today's digital age, an online presence is vital for any business, including Obstetrics practices. 
Digital marketing offers a powerful way to connect with prospective patients, establish credibility, and promote your services. 
By implementing effective digital marketing strategies, you can increase your practice's visibility, engage with your target audience, and build trust within your community.
Whether through a well-designed website, search engine optimization (SEO), social media marketing, or content creation, digital marketing opens up a world of opportunities to grow your Obstetrics practice.
What Does Obstetrics Marketing Include?
Marketing for Obstetrics involves a strategic approach to reach and engage your target audience. 
It begins with understanding your unique value proposition and identifying your ideal patients. 
A tailored marketing plan is developed from there, incorporating various digital channels and tactics. 
This may include optimizing your website for search engines, creating engaging social media content, and implementing paid advertising campaigns.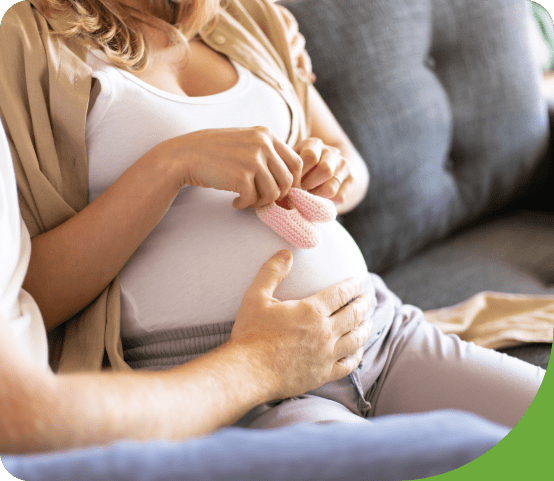 How Does Marketing For Obstetrics Work?
Obstetrics marketing encompasses a range of tactics and strategies to promote your practice and reach your target audience. 
A visually appealing, user-friendly website showcases your expertise and services. 

Search engine optimization ensures that your website ranks higher in search engine results, making it easier for potential patients to find you. 

Social media marketing allows you to engage with your audience, share valuable content, and build meaningful connections. 

Content marketing, such as informative blog posts and educational resources, establishes you as a trusted authority in the field of Obstetrics. 

Online advertising and email marketing can further enhance your marketing efforts by targeting specific demographics and nurturing relationships with existing patients.
Let Invigo Media
Take Care of Your Obstetrics Marketing.
At Invigo Media, we specialize in Obstetrics Marketing and understand the unique challenges and opportunities that Obstetrics practices face.
Our team is dedicated to helping you elevate your practice and achieve tangible results.
Here's why you should choose Invigo Media as your Obstetrics Marketing partner:
Our team of seasoned professionals has extensive knowledge in healthcare marketing. We stay updated with the latest industry trends and best practices to ensure your Obstetrics practice stays ahead of the competition.
We understand that every Obstetrics practice is unique. That's why we use a personalized approach to develop strategies aligning with your goals, target audience, and brand identity. Our strategies are designed to maximize your online visibility, attract quality leads, and drive conversions.

From website design and development to search engine optimization, social media management, content creation, and paid advertising, we offer a comprehensive range of services to cover all aspects of Obstetrics Marketing. Our integrated approach ensures a cohesive and impactful online presence for your practice.

We are committed to delivering measurable results. Through in-depth analytics and regular performance tracking, we monitor the effectiveness of our strategies and make data-driven adjustments to optimize your marketing campaigns.
At Invigo Media, we adhere to ethical marketing practices and prioritize patient confidentiality and trust. We ensure that all marketing efforts comply with industry regulations and guidelines.
Partner with Invigo Media and experience the difference that effective Obstetrics Marketing can make for your practice.
Let us help you enhance your online visibility, attract more patients, and establish your practice as a leader in the field of Obstetrics.
Obstetrics Marketing is essential for modern practices looking to thrive in a competitive digital landscape. 
By harnessing the power of digital marketing strategies tailored to the unique needs of Obstetrics practices, you can effectively connect with your target audience, build credibility, and grow your practice. 
Invigo Media is your trusted partner in Obstetrics Marketing, offering expertise, tailored strategies, comprehensive solutions, and a results-driven approach. Take the first step towards transforming your Obstetrics practice today. 
Book a demo to learn how Invigo Media can elevate your marketing efforts and help your practice flourish.
Frequently Asked Questions About
Obstetrics Marketing