Discover the importance of oculoplastics marketing and how it can benefit your practice. Let Invigo Media handle your oculoplastics Marketing needs.
Are you an oculoplastics practice looking to thrive in today's digital landscape?
Discover the power of oculoplastics Marketing and how it can propel your practice forward.
Oculoplastics is a specialized field within ophthalmology that focuses on the delicate tissues and structures surrounding the eye. 
It involves various surgical and non-surgical procedures to correct functional and cosmetic issues. 
Whether treating eyelid malpositions, orbital tumors, or cosmetic enhancements, oculoplastics plays a vital role in eye health and aesthetics.
Why You Need Digital Marketing for Your Oculoplastics Practice
In today's digital age, having a strong online presence is crucial for any oculoplastics practice. 
Digital marketing offers numerous benefits, such as reaching a wider audience, building brand awareness, and attracting new patients. 
Imagine the convenience of potential patients finding your practice when searching for oculoplastics services in their area. It's an opportunity you want to take advantage of.
Digital marketing strategies tailored specifically for oculoplastics practices can help you stay ahead of the competition. 
By leveraging search engine optimization (SEO), content marketing, social media advertising, and targeted campaigns, you can establish yourself as a trusted authority and attract quality leads.
What Does
Oculoplastics Marketing Include?
Oculoplastics marketing encompasses a comprehensive range of strategies to enhance your practice's visibility, reputation, and patient acquisition.
These strategies include:
Customized
Website Design
A visually appealing and user-friendly website that showcases your expertise and services.
Search
Engine Optimization (SEO)
Optimizing your website and content to rank higher on search engine results pages, making it easier for potential patients to find you

Creating informative and engaging content, such as blog posts and articles, to educate and engage your target audience.

Pay-Per-Click
(PPC) Advertising
Targeted online advertising campaigns that drive traffic to your website and generate qualified leads.
Leveraging popular social media platforms to connect with patients, build your brand, and share valuable content.
Online
Reputation Management
Monitoring and managing your online reputation to ensure positive patient reviews and feedback.
How Does
Marketing for Oculoplastics Work?
Oculoplastics marketing follows a strategic approach to maximize your practice's visibility and attract the right patients.
Here's how it works:

We thoroughly assess your practice's goals, target audience, and current marketing efforts.
We create a customized marketing strategy tailored to your oculoplastics practice based on the assessment.

We optimize your website to improve its visibility on search engines, ensuring potential patients can easily find your practice when searching for oculoplastics services. We also create a visually appealing, user-friendly website highlighting your expertise and services.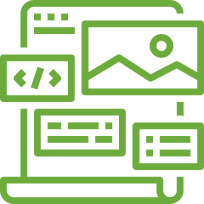 Our team of skilled writers develops engaging and informative content that educates and engages your target audience. Through blog posts, articles, and other forms of content, we establish your practice as a valuable resource in the field of oculoplastics.

We leverage popular social media platforms to connect with your target audience, share valuable content, and build your practice's brand. By consistently engaging with your followers and showcasing your expertise, we help you foster strong relationships and attract new patients.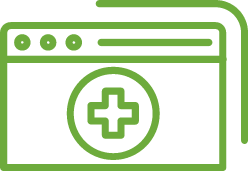 Targeted
Advertising Campaigns
We create and manage targeted advertising campaigns to reach potential patients actively seeking oculoplastics services. By using advanced targeting techniques, we ensure that your ads are shown to the right audience, maximizing your return on investment.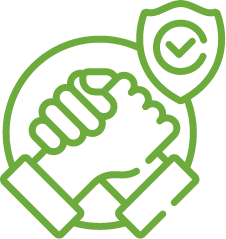 Performance
Tracking and Optimization
We closely monitor the performance of your marketing campaigns and make data-driven adjustments to optimize their effectiveness. By analyzing key metrics, we identify areas for improvement and implement strategies to achieve better results.
Let Invigo Media
Take Care of Your Oculoplastics Marketing
At Invigo Media, we provide comprehensive digital marketing solutions for oculoplastics practices.
With our expertise and experience in the healthcare industry, we understand the unique challenges and opportunities that come with marketing in this field.
By partnering with us, you can:
Our tailored marketing strategies will help you stand out from the competition and attract more patients to your oculoplastics practice.

Increase Brand Visibility
We'll enhance your online presence, ensuring that your practice is easily discoverable by potential patients searching for oculoplastics services.

Build Credibility and Trust
Through targeted content and an engaging social media presence, we'll position your practice as a trusted authority in the field of oculoplastics.
Drive Patient Acquisition
Our strategic advertising campaigns will generate qualified leads and convert them into loyal patients, fueling the growth of your practice.
At Invigo Media, we understand the importance of a strong online presence in today's competitive market. Our skilled professionals are dedicated to delivering exceptional results and providing personalized attention to your oculoplastics practice. 
Book a demo with Invigo Media as your oculoplastics Marketing partner and unlock the full potential of your practice.
Frequently Asked Questions About
Oculoplastics Marketing
Common mistakes in oculoplastics marketing include not defining a clear target audience, neglecting to build a strong online presence, focusing too heavily on promotional offers rather than building relationships with patients, and failing to measure the effectiveness of marketing efforts.
Oculoplastics practices can differentiate themselves from competitors by highlighting their unique services and expertise, providing educational resources to patients, and establishing a strong online presence through social media and a user-friendly website.
Current trends in oculoplastics marketing include an increased focus on digital marketing, including social media and email campaigns, as well as a greater emphasis on personalized communication and engagement with patients. Practices are also using technology to improve patient experiences, such as offering virtual consultations and online appointment scheduling.