Pain Management
Marketing
One of the most common issues that people have these days are related to pain management. especially chronic pain. So how can you position your practice or clinic to serve as many patients as you can?
Pain Management Marketing:
How to Reach More Patients
If you're looking to attract more patients to your pain management practice, digital marketing can help.
In today's digital age, it's important to have a strong online presence to reach potential patients who may be searching for pain management solutions.
You can showcase your expertise and connect with a wider audience by leveraging digital marketing strategies.
Pain management is a complex medical specialty requiring a multifaceted treatment approach. It involves the management of acute, chronic, and cancer pain, as well as pain caused by various medical conditions such as fibromyalgia, neuropathy, and arthritis.
Effective pain management requires a comprehensive assessment of the patient's condition and an individualized treatment plan that may involve medications, physical therapy, and other non-invasive techniques such as nerve blocks or electrical stimulation.
At its core, pain management is about improving the quality of life for patients who are dealing with chronic or debilitating pain. This means managing the physical aspects of pain and addressing the emotional and psychological impact of chronic pain.
Marketing your pain management practice effectively requires a deep understanding of these issues and the needs of your patients.
When it comes to pain management marketing, it's important to identify the target audience and tailor your messaging accordingly. Patients seeking pain management solutions may be dealing with a range of physical and emotional challenges, from anxiety and depression to physical limitations and mobility issues.
Understanding these challenges and the unique needs of your patients can help you develop effective marketing strategies that resonate with your target audience.
At Invigo Media, we specialize in helping pain management practices reach their target audience and grow their patient base through effective digital marketing strategies.
From search engine optimization and social media advertising to email marketing and content creation, we have the expertise and experience to develop customized marketing campaigns that meet the specific needs of your practice.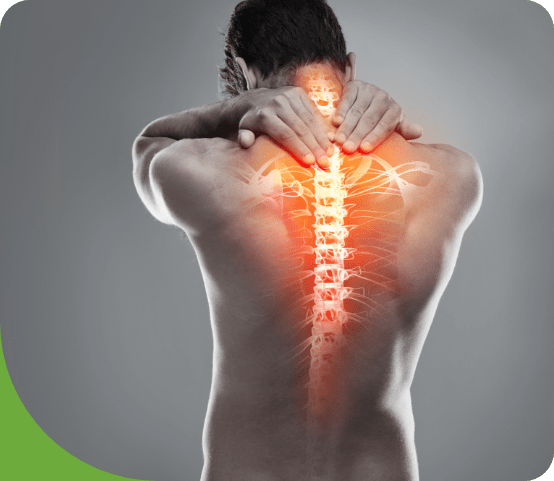 What Does
Pain Management Marketing Include?
Effective pain management marketing involves a comprehensive approach incorporating various digital marketing strategies to achieve the desired results.
One of the key strategies is search engine optimization (SEO), which helps your website rank higher in search engine results pages (SERPs) when potential patients search for pain management-related keywords. Optimizing your website's content and structure can improve its visibility and attract more traffic.
Another popular digital marketing strategy is pay-per-click (PPC) advertising, which allows you to place ads on search engine results pages or social media platforms and pay only when someone clicks on your ad. This can be an effective way to reach patients who are actively searching for pain management services and increase your visibility in a competitive market.
Content marketing is another important aspect of pain management marketing, as it involves creating and sharing valuable content, such as blog posts, videos, and infographics, that educate and engage your target audience. Creating useful and informative content can establish your practice as a thought leader and build trust with potential patients.
Social media marketing is also an essential part of pain management marketing, as it allows you to connect with patients and share your content on various social media platforms such as Facebook, Twitter, and Instagram. You can effectively engage with patients and promote your services by building a strong social media presence.
How Does Marketing for
Pain Management Work?
To start, it's important to define your pain management practice's goals and objectives.
Are you looking to increase patient volume or expand your services?
Do you want to establish your practice as a thought leader in the field of pain management?
Understanding your goals will help you create a marketing strategy that aligns with your business objectives.
Once you clearly understand your goals, you can identify your target audience. Pain management patients come from various backgrounds, so creating marketing messages that resonate with your specific patient demographics is important. By identifying your target audience, you can tailor your messaging and marketing channels to better reach them.
An effective pain management marketing strategy should also include analytics and data tracking. By measuring the effectiveness of your marketing efforts, you can identify areas for improvement and make data-driven decisions.
For example, by tracking which channels drive the most traffic to your website or which types of content are most engaging to your audience, you can adjust your strategy to optimize your results.
Being patient and consistent with your pain management marketing efforts is important. Building a strong online presence takes time and effort, but with the right strategy, you can achieve your goals and grow your practice. By staying up-to-date on the latest digital marketing trends and technologies, you can continue to improve your strategy and stay ahead of the competition.
Let Invigo Media Take Care of Your
Pain Management Marketing
At Invigo Media, we understand that each pain management practice has unique needs and goals. That's why we take a personalized approach to creating digital marketing strategies that are tailored to your specific practice.
Our team of experts works closely with you to understand your practice's strengths, weaknesses, and target audience. From there, we develop a comprehensive marketing plan that includes a mix of strategies, such as SEO, PPC, content marketing, and social media marketing.
We believe in the power of data-driven decision-making, which is why we use analytics to track the success of your campaigns and make adjustments as needed. By continually analyzing your results, we can fine-tune your marketing strategy and ensure that you're getting the most out of your investment.
When you choose Invigo Media as your pain management marketing partner, you can rest assured that you're working with a team of dedicated professionals who are committed to your success. We pride ourselves on delivering exceptional service and results, and we're passionate about helping you reach more patients and grow your practice.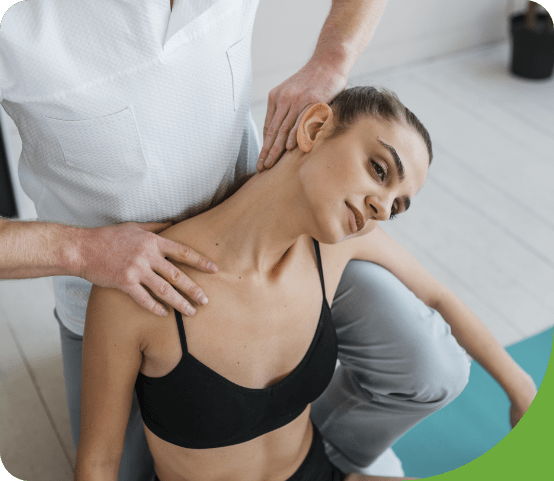 Customized Marketing Plans for
Pain Management Practices
As technology continues to evolve, the way patients search for healthcare providers has also changed. With more and more patients turning to online resources to find pain management solutions, having a strong digital marketing strategy is crucial to stand out from your competitors.
At Invigo Media, we stay up-to-date with the latest digital marketing trends and technologies to help our clients stay ahead of the curve.
We understand that every pain management practice is unique, and there's no one-size-fits-all approach to marketing. That's why we take the time to get to know your practice, your goals, and your target audience to develop a customized marketing plan that fits your needs.
Our team of experts will guide you through each step of the process, from creating a website that's optimized for search engines to crafting engaging social media content.
At Invigo Media, we're committed to delivering personalized service and measurable results. We use analytics and tracking tools to monitor the success of your campaigns and make data-driven decisions to improve your ROI.
Our goal is to help you attract more patients to your practice, increase your revenue, and build your brand online.
If you're looking to grow your pain management practice, digital marketing is an essential tool to consider. With Invigo Media as your partner, you can trust that your marketing efforts are in good hands.
Frequently Asked Questions
We're Helping You Get To The TOP Of Your Pain Management Industry… WITHOUT Sacrificing Everything You Love To Get There…