Fill Out The Form Below Now
To Get Started.
Book your FREE One-On-One Practice Profit Potential Consultation Today.
Pain Management Marketing Ideas and Strategies
Pain Management Advertising
If you've been on the internet for longer than a minute and a half, you already know that the internet is all about reviews.
If you don't have reviews, there's a good chance you're not going to be getting any business anytime soon.
Why, because these days it's all about social media. It's all about what people say, what they recommend, what they share and the list goes on. At the end of the day, it's about one person recommending the other. So you want to make sure that it's you they are raving about.
So what's the first practical step that you can take to start getting these reviews and get real people into your pain management clinics?
Create your very own business profile on Google and start collecting reviews immediately.
Google business profile has been around for a few years now and if you have a business, local or International, you have to be on Google business.
It's free.
It allows your patients to leave reviews.
People trust it because it's a Google service.
The only downside to being on Google Business is if you get a few bad reviews, that could hurt you pretty well but don't worry, if it's fake, Google can take care of it.
So if you want patients who are looking for help in the paint management department, you need to create your free Google profile immediately.
Once you start getting some people and a steady flow of traffic, get the people who really enjoyed your service to leave a review and start building this channel immediately.
Pain Management SEO Marketing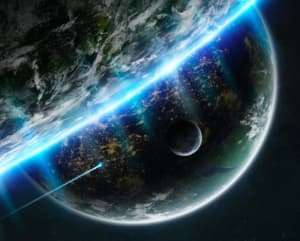 Next step is to take the same review idea, but now own a hundred percent of it. The way to do this is by creating your very own website.
This way, you can control how your clinic looks, how its portrayed on Google and best part, you can turn it into a pain management patient acquisition monster.
Now starting a website is not an easy feat. Yeah you can get WordPress, Evergenius or  Squarespace and have a beautiful looking website up in minutes.
However, it's not just about the looks, it's also about using it as a proper business tool to generate leads.
Now how do you generate leads using your website?
You need to follow these steps (In a sequence) so you get the best results possible:
Backend.
Front end.
Promotion .
The backend part refers to the technical side of your website. Now just because they're using a WordPress site doesn't mean you're all good to go. You still have to optimize it for Google and for your users as well.
Backend refers to this technical side of your website like robots.txt, nofollow tags and so on.
Don't worry, these terms are supposed to be technical and we won't get into it too much here.
Once you take care of the technical side, it's time to focus more on your visitors. What are the best elements that you can use on your site so it appeals to someone looking for immediate help for pain management,etc.
Using templates are great and quite common but we recommend that you design your website on a piece of paper first and simply mimic that online. This will  save you a lot of time and prevent you from wasting your time by going back and forth all the time.
So a really good trick is to complete the design on a piece of paper and then just try to recreate that online. This will also help you stand out because your look will be original.
Once your site design is up and things are working properly, it's time to start your promotion.
The best way to promote your site online is by getting other sites to link to you.
It's actually how Google's SEO algorithm works.
You may or may not have heard of something called pagerank but that's how Google's algorithm does it's thing.
These days, SEO is done in a very holistic way so you can just focus on one thing expect good results.
The only downside to a SEO is that it's going to take almost half a year to see any real results..
Also with negative SEO around, when it comes to SEO, you really need to know what you're doing.
So if SEO is not the immediate solution, what is?
Pain Management PPC Services
PPC stands for pay per click advertising.  As you may have guessed, you basically pay per click.
So every time anyone clicks on your ad, you're paying for it.
Now there are lots of services out there but two of the main ones are Google AdWords and Facebook ads.
Not although you'll be paying, you'll also be getting immediate action right away.
Google AdWords and Facebook ads are a little bit different but they follow the same basic steps.
Create your ad.
Select your images.
Test your ads.
See which one works best.
Se which landing page converts the best.
Test some more.
Optimize some more.
Rinse and repeat until your cost per click is as low as possible and your landing pages are converting at the highest percentage possible.
Now as you can see, there's a process to this as well. Versus SEO, the results are obviously going to be faster but you still need to figure out what is working and what is not. That's the part that can be time consuming and frustrating as well.
Now marketing your medicine clinic isn't easy but it can definitely be done. A lot of people are having success with simple techniques and once you figure them out, you will too as well.
Frequently Asked Questions About Pain Management Marketing
How To Market a Pain Management Clinic?
Well, it all starts with getting your site listed on Google. Once you're there, starting running PPC ads. Once your flow of patients is more consistent, invest in SEO.
Should I List My Pain Management Clinic On Google?
Absolutely. One of the first things that you should do is list your pain management clinic on Google.
How Long Does SEO for Pain Management Take?
On average, you should start ranking for keywords in the pain management niche within 90 days. To get on the first page for those keywords, give it an additional 90 days.
For Pain Management, should I use Google Adwords or Facebook Ads?
Most clinics use both but it all depends on what is working for you. Some might just use one or the other.
We're Helping You Get To The TOP Of Your Pain Management Industry… WITHOUT Sacrificing Everything You Love To Get There…