Periodontics Marketing
Fill Out The Form
To Get Started.
Book your complimentary consultation today.
Marketing for Periodontics Practices
What is Periodontics Marketing?
How many times have you had to explain to your great aunt or second cousin what you do, only to hear them say, "oh, so you're a fancy dentist"?
Periodontology is a very niche industry. In fact, Statista found that in 2021 there were over 159,246 practicing general dentists in the US and only 5,663 periodontists. At the time, there were over 331 million US citizens, showing only 0.0017% of US citizens were periodontists. Meaning, you can't just look to everyday marketing campaigns to advertise your periodontics business. Instead, you need a group specializing in periodontics marketing—digital periodontics marketing, to be precise.
Although periodontics rely heavily on referrals from general dentists, if you don't have a digital presence these days, you practically don't exist. Even with quality referrals, potential patients will first search for your practice on the web before booking a consult. So, you have one of three options:
1) Do a digital marketing course and attempt your own periodontics marketing plan.
2) Listen to your mom and pay the neighbor's 15-year-old to do your marketing.
3) Use a specialist medical marketing group, such as Invigo Media.
Invigo Media has over 17 years of experience under its belt, making them the perfect partner to take your practice to new heights. They understand that no two practices are alike and will build a unique periodontics marketing strategy to suit your practice and growth plans. The group is also constantly evolving and looking for innovative ways to improve its product offerings and clients' results.
What does Invigo Media have to offer?
Invigo Media can help define your marketing goals, identify online channels, create content, and generate leads. Best of all, because the group is dedicated to your periodontics marketing plan, it will continuously check your results to ensure you get the biggest return on your investment.

How does Invigo Media manage this?
Although the group has a series of offerings and there is no one-size-fits-all plan, the general periodontics marketing offering would focus on the following.
Your website is your shop window. If it's poorly designed and not user-friendly, potential patients will become someone else's. You need a classy and clean design. One that speaks to your brand identity and explains what you can do for your patients in a way that is easy to understand and navigate.
It's also vital that your website contains specific marketing tools that can turn visitors into patients. And lastly, by relying on an easy-to-understand statistics/analytics dashboard, you'll gain insights into new possible business avenues. It's simple, really, but maybe not for the neighbor's 15-year-old.
As most people rely on their phones to browse the web nowadays, your site should also be responsive for mobile devices. Once this is in place, a mobile or SMS campaign is the perfect next marketing step.
This is a two-prong approach. Prong one will focus on your current patient base, sending them reminders (without spamming anyone) of appointments and important tidbits to build your relationship. The other prong will focus on client acquisition. This means quick, affordable ads, with a high open rate, sent to their phones (aka internet devices).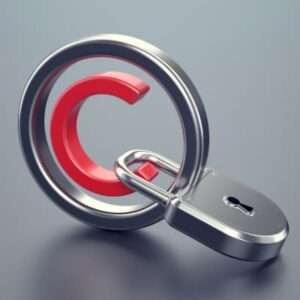 The greatest periodontics marketing strategy in the world won't deliver if the content falls flat. All copywriting needs to speak with an authoritative yet trusting voice, even more so in medical marketing.
Medical copywriting done right is a delicate balance of sales, information, and entertainment, all the while sticking to your specific brand tonality and periodontics marketing strategy. When done right, copywriting can be a tremendous asset to your practice, but when executed poorly, it can be detrimental.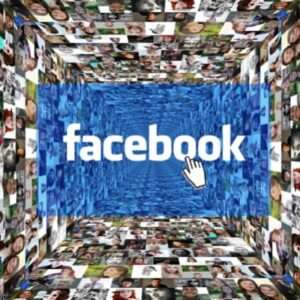 The brilliance of Facebook advertising is that you can define the audience you want to show your ads to – it's not a spray-and-pray approach, meaning you can target the correct people.
Facebook advertising is also generally affordable when compared to other more mainstream mediums. So, you can run multiple campaigns at the same time if you have different patient offerings you'd like to promote. But you always have to visit the performance results to see how to improve your ads.

Medical PPC (pay-per-click) campaigns
Like Facebook advertising, PPC ads are also cost-effective, especially as you only pay for the placement when someone clicks on it. You can also define your audience to ensure the right people see it and, in doing so, increase your chances of gaining patients. These ads are displayed on Google and other websites.
The added bonus is you can create specialized booking ads so potential patients can see your availability and immediately book an appointment with you. But there is a downside to these ads. Time. For practically anything in life, as well as PPC ads, to perform optimally, you have to test different versions, analyze the results, and continue to make tweaks.

There is no way around this; your patients are the lifeblood of your practice, which means managing your relationship with them is vital. One of the easiest ways to build on this relationship is to look at how you treat and interact with patients – kindness, consideration, and respect go a long way.
Add to that a system that automatically tracks your patient journeys from the first exploratory ad click to annual checkups and final visits. Best of all, it can also help manage your reviews so that you are always top of mind and in a good light.

Automation
Sometimes, you might only realize there is a hole in your system once an outsider points it out. Or you know there should be an easier way to do something, you just don't know what that way is. Luckily, Invigo Marketing is your outsider. By dissecting all your systems, both the front- and back-end, these holes can be spotted and fixed. 
Quite regularly, these are fixed by automating certain aspects of the practice's everyday ongoing. These automations, from birthday emails to synchronized ad campaigns, can save you and your staff time and frustration, saving you money. 
Now, you can focus on your specialty, resting assured that Invigo Media is relying on theirs to build and maintain your tailor-made periodontics marketing plan. Book your demo today.
Frequently Asked Questions About Ambulatory Surgery Marketing
What is Periodontics Marketing?
Periodontology is a niche industry, with few practitioners compared to general dentists. To attract patients, a specialized digital marketing strategy is needed. Potential patients often search online before booking a consult, so having a strong online presence is crucial. Choices for creating this presence include taking a digital marketing course, hiring a young marketer, or using a specialist medical marketing group.
Why Invigo Media?
Invigo Media is an experienced marketing partner that will create a personalized strategy to grow your periodontics practice. They are always innovating to improve their services and clients' results.
Invigo Media's periodontics marketing offering generally includes:
Website Development: A well-designed, user-friendly website that effectively communicates your brand and services is crucial for attracting potential patients. Invigo Media can help create a website that includes specific marketing tools and analytics for turning visitors into patients.
Mobile Campaign: To reach the majority of internet users who browse the web on mobile devices, Invigo Media can create a mobile-responsive website. They can also implement mobile or SMS campaigns, targeting both current patients with appointment reminders and potential patients with ads.
Medical Copywriting: Effective copywriting is crucial for a successful periodontics marketing strategy. Medical copywriting should have authoritative yet trustworthy tone, balancing sales, information, and entertainment while staying true to your brand and marketing strategy. Invigo Media can help create effective copywriting that can be a powerful asset to your practice.
Facebook Advertising: Facebook advertising allows for targeting specific audience, making it more effective and efficient than traditional methods. It is also cost-effective and allows for multiple campaigns to promote different patient offerings. Invigo Media can help monitor performance and improve your ads.
Medical PPC: PPC ads are cost-effective, allow for targeting specific audience, and can be placed on Google and other websites. It also enables potential patients to immediately book an appointment. However, it requires time to test, analyze results and make adjustments for optimal performance.
Relationship Management
Why would you need automation?
Invigo Media can help identify and fix holes in your systems by analyzing both front and back-end operations, and by automating certain daily tasks. This can save time and money, allowing you to focus on your specialty while they handle the marketing plan. Book a demo to learn more.