Befits to Psychiatry Marketing
Digital Marketing for Psychiatrists
Psychiatry Practice Advertising
Digital marketing is an essential component of achieving success for your medical practice, and psychiatrists are no exception. Digital Marketing is the process of connecting with your target audience through a well-researched, measurable strategy using various forms of digital communication.
You can reach people where they're already spending time online: on social media sites like Facebook or Instagram or through search engines like Google.
There are many other ways to use digital marketing to promote a successful psychiatry practice, including email campaigns, webinars, and e-learning courses. We can help you do the same!
Here at Invigo Media, we've worked with many psychiatrists and mental health professionals to help them get the word out about their practice, attract new patients, and build a solid online presence.
What's the hype about Digital Marketing for Psychiatrists?
Digital marketing for psychiatrists is the best way to grow your practice. It's a great way to reach new patients, get more referrals and reviews, and build your brand.
Digital marketing is a cost-effective tool that helps you scale your practice. It can help you reach a wider audience with your content and increase engagement with your target audience.
You can use digital marketing to generate traffic and increase revenue. It's also an optimal method to build brand awareness and establish your reputation with your customers.
Digital Marketing Tactics for your Psychiatric Practice
We are committed to leveraging our experience in the marketing space to your advantage, creating leads to make you the go-to practice for your industry. If you want to increase the visibility of your practice and attract more patients, we can construct and implement a digital marketing strategy to take your practice to the next level.
We're here to help you reach new patients and grow your business, so contact us today to learn how we can work together.
Content marketing is using content to attract and retain customers. It's one of the most effective ways to build trust and authority with potential clients and get your name out there.
Content marketing can be divided into four categories: blog posts, videos, podcasts, and ebooks.
You may not have the time or resources to do all four, but you should focus on one or two at a minimum. Not much of a writer? That's where we step in!
We can help you create the content you need to attract new patients and grow your online presence. With our commitment to quality and customer service, we will work with you to develop a plan that fits your budget and goals.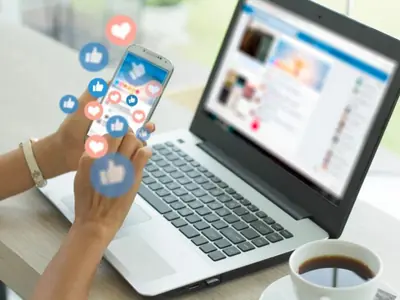 If you are unfamiliar with utilizing social media marketing for your psychiatry practice, we are here to bridge the gap and get social media working for your practice.
Our social media marketing for psychiatrists strategy includes everything from creating your profiles to building an audience and engaging with them on prominent platforms.
We will help you reach your target market, build a community of followers, and drive patients back to your practice.
SEO isn't about tricking people into clicking on links or buying products; it's about ensuring your psychiatric practice ranks for the relevant keywords on search engines such as Google.
Our team of SEO experts is here to help your practice make your journey to the first page of search engine result pages (SERPs) and keep it there so that you can continue to grow your practice.
We use a variety of strategies to help you achieve the best results possible.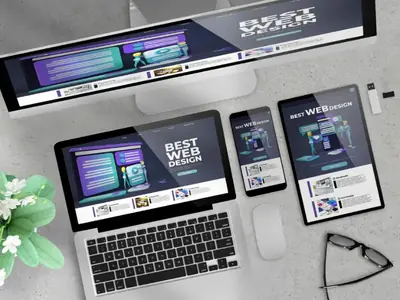 You need a professional website to attract and retain customers.
Our team of web designers is experienced in creating fantastic websites that turn browsers into buyers, growing your audience, and cementing your reputation in your industry.
We develop beautiful and functional websites, giving you a powerful tool for marketing your practice. Our team will work with you to determine the best way to reach your target audience.
We'll also ensure that every aspect of your website is mobile-friendly so that people can view it on their phones seamlessly.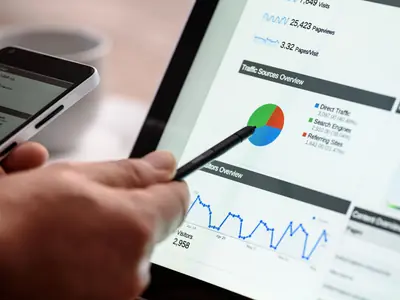 PPC is an effective way to get your name out there.
You can target specific keywords relevant to your psychiatry practice and those potential patients looking for a psychiatrist in the area.
This can be used as an initial touchpoint with prospective patients and help them find the resources they need to make an informed decision about treatment options.
PPC can also be used as a landing page or website driving service to help direct traffic from Google searches to your site, where you can offer more information about yourself and your services.
Frequently Asked Questions About Psychiatry Practice Marketing
How To Market A Psychiatry Practice?
There are literally hundreds of ways you can market your Psychiatry Practice. However, the best way is to just focus on these three proven ways. In fact, we've been using these exact steps for hundreds of medical clinics. Step 1: Get your medical clinic a presence on Google by creating a Google Business Profile. Step 2: Get a professional website right away. It's going to take time to establish it so the sooner the better. Step 3: Get an immediate flow of patients using pay per click services.
Should I List My Psychiatry Practice On Google?
As we mentioned earlier, most definitely. Getting your clinic listed on Google is a must and will help you get some patients right away.
How Long Does SEO For A Psychiatry Practice Take?
Search engine optimization, in general, takes some time. Months usually. So think of SEO as a long term strategy. Once this channel is established though, you won't have to worry much about finding patients. That is a given.
For A Psychiatry Practice, Which Pay Per Click Service Works Best?
Considering there are so many different PPC services, this could really be confusing. We suggest you just focus on Facebook Ads or Google Ads.
Let the psychiatry practice marketing experts help you get to #1 in your community