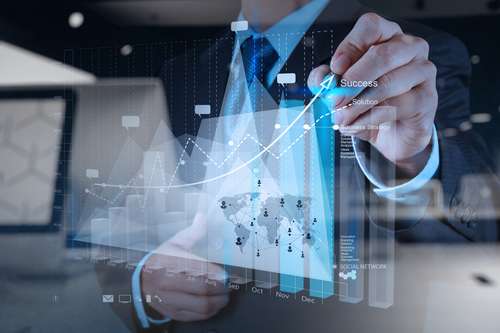 With over 17 years of Medical Marketing expertise our team can guide you through the process to support your goals, and business success
The Invigo Difference – Medical Marketing for today
We're committed to growing your clinic. We will  utilize our medical marketing knowledge and more than 17 years of direct experience growing practices to support your clinics success
WHY CHOOSE INVIGOMEDIA?
We'll redefine your clinic's marketing strategy, with a comprehensive mission, covering a full range of traditional and modern marketing channels, that bring in new patients and build stronger bonds with past ones.
LEADING THE MEDICAL INDUSTRY TO SUCCESS
We build cutting edge, industry-leading, medically focused strategic marketing, and sales programs, designed to create strong patient relationships. Our goal is to make you #1 your community.
CAPTURE
We create front-end marketing pieces that capture the attention of your market. Whether it's a quiz, an article, or an eBook. We market relevant information to a specific niche market, and build a targeted list of prospects.
Most marketing companies stop right here and send you these 'front-end' leads, but we keep going…
CONNECT
We implement automated follow-up systems designed to connect with your potential patients.
CLOSE
The leads you speak with will already feel like they know you and your practice. They'll be pre-qualified. Combined with the unique closing process we help you implement, your practice growth rate can take off
Insights
The InvigoMedia  blog is your home for information, ideas, insights, trends and inspiration that will help you take your clinic to the next level.
The foundation of any good relationship is trust. Such is the case for the bond between medical spas and their clients. If you want more people to visit your website and become clients then it's only right that you show social proof across all of your med spa marketing platforms. In a nutshell, social proof […]
Effective medical landing pages are a crucial element of a successful online marketing campaign. While pay-per-click (PPC) advertising does a good job of attracting online users, it is the landing page that converts them into patients for your practice. The more landing pages you have, the better your conversion rates will be. In fact, a […]
Sending healthcare email marketing messages to hundreds or even thousands of people can be a little intimidating at times. You know that there's nothing you can do after sending an email with errors. Sending a "correction email"  may seem like a quick fix but it can be awkward and in some instances, embarrassing. And while […]
 InvigoMedia can help you become the #1 Medical Provider of your speciality in your area
If you're SERIOUS about growing your clinic… and are sick and tired of marketing companies who over-promise and under-deliver… then it's time to PARTNER with a team of experts who understands the medical industry.