The Latest And Greatest
We'll redefine your clinic's marketing strategy, with a comprehensive new mission, covering a full range of multi-step traditional and modern marketing channels, that bring in new patients and build stronger bonds with past ones.
Leading The Industry
We'll build cutting edge, industry-leading, medically focused strategic marketing, and sales programs, designed to create amazing patient relationships. Our goal is to create you into the #1 authority in your community.

The story behind invigo's inception, and how and why we are revolutionizing the medical marketing industry.
invigo is the brainchild of CEO and founder Bob Mangat. Built upon the mission of helping medical practitioners grow their clinics, through a comprehensive range of marketing and web services, invigo helps businesses in the medical industry learn to thrive on the Internet.
Within just two years of invigo's inception, Mangat had already earned $50 million in sales.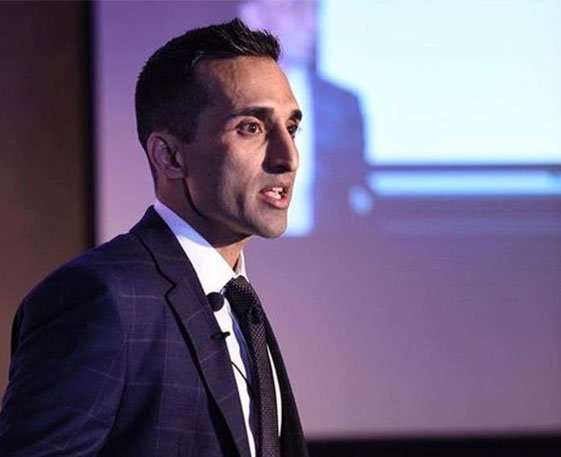 Bob Mangat is a #1 Amazon best-selling author, speaker, serial entrepreneur, and proud husband and father, with over 15 years of hands-on experience architecting advanced business growth systems. He's taught his marketing techniques and strategies to over 1500 small business owners, real estate and health care professionals, and many more people, all of whom have benefitted from his intuitive marketing intellect.
Bob started invigo in order to revolutionize the medical marketing industry as he had previously done in many other industries. Unlike other medical marketing companies, invigo offers a personalized approach for each and every clinic. From attracting potential patients, to converting these leads, invigo takes the unique nature of each client situation, and develops a bespoke marketing solution.
Our Guarantees
Why Choose invigo?
90 DAY WORK FOR FREE GUARANTEE
If invigo does not produce a first page ranking after a three-month time period, then the service will be extended free of charge until a first page ranking has been achieved.
EXCLUSIVE INDUSTRY GUARANTEE
We'll only work with one client per industry in any given geographical area. We can only make one client number one and we will not compete with ourselves in the process.
NO CONTRACTS
There are never any contracts to sign or obligations to continue our services. Our detailed monthly reporting shows you your ROI while we do the work.
invigo founder Bob Mangat has founded several other companies, which help drive and inform invigo's success.
The Ultimate Patient Relationship Manager. EverGenius® gives you everything you need to build, grow, and scale your practice. invigo's EXCLUSIVE software tracking and automation tool.
Separating the good from the Great. An online reputation site for practices around the country, helping patients and clinics connect with each other.
Advanced growth system for medical professionals looking to expand their clinic, through marketing, systems, and automation.
#1 Amazon Best Selling Author, speaker, serial entrepreneur, proud husband and father with over 15 years of hands-on experience architecting advanced business growth systems.
We're Helping You Get To The

TOP

Of Your Industry…

WITHOUT

Sacrificing Everything You Love To Get There…
Some of the Premium Medical Brands We've Helped RISE to the Top Of!
Here are a few of the medical brands we've helped build, grow and scale.. And YES! we've designed most of the logo's Too!