Cosmetic Dentistry
Marketing
If you're a cosmetic dentistry practice looking to attract new patients and increase your revenue, then it's essential to have an effective digital marketing strategy in place.
At Invigo Media, we specialize in creating customized marketing solutions for cosmetic dentists to help them stand out in a crowded market and reach their target audience.
What is Cosmetic Dentistry?
Cosmetic dentistry is a specialized field of dentistry that focuses on improving the appearance of a patient's teeth, gums, and bite. It includes procedures like teeth whitening, porcelain veneers, dental implants, and orthodontic treatments like Invisalign. The goal of cosmetic dentistry is to enhance a patient's smile and improve their self-confidence.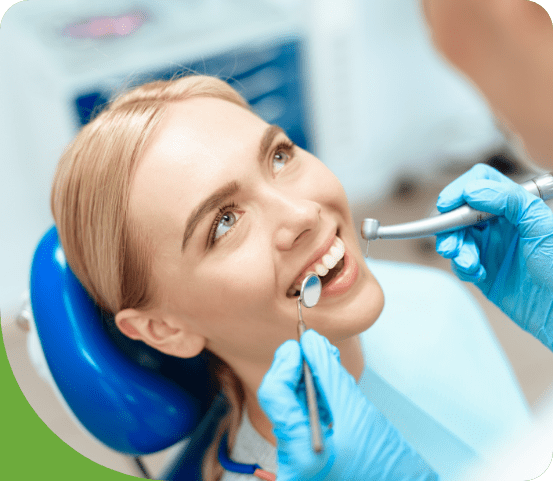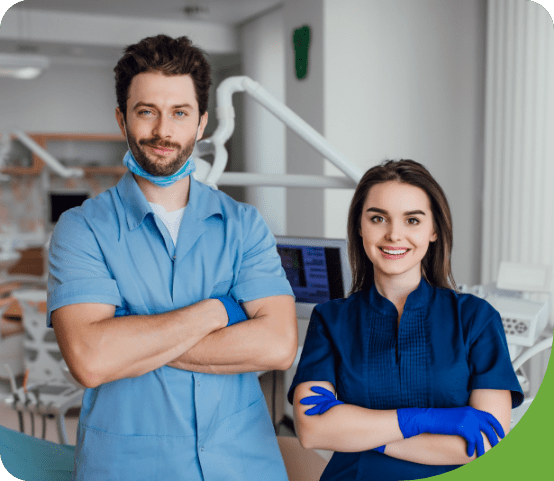 Why do you need digital marketing as a cosmetic dentistry practice?
The dental industry is highly competitive, and cosmetic dentistry practices face a unique set of challenges when it comes to marketing their services. With the rise of online search engines and social media platforms, potential patients are more likely to start their search for a dentist online. This is where digital marketing comes in.
Digital marketing allows you to reach a wider audience, attract new patients, and build a strong online presence. By investing in digital marketing strategies, you can increase your website traffic, improve your search engine rankings, and ultimately drive more leads and conversions for your practice.
What does
Cosmetic Dentistry marketing Include?
Cosmetic dentistry marketing includes a range of tactics designed to attract and retain patients. These can include:

Search engine optimization (SEO)
Optimizing your website to rank higher in search engine results pages (SERPs) for relevant keywords related to cosmetic dentistry is crucial for ensuring that potential patients can find your practice online. At Invigo Media, we perform comprehensive keyword research to identify the most effective keywords and phrases for your practice, and we optimize your website's content, structure, and coding to ensure that it ranks highly for those terms. This includes optimizing your website's metadata, creating high-quality content, building backlinks, and improving site speed and mobile responsiveness.

Pay-per-click (PPC) advertising
PPC advertising involves running targeted ads on search engines and social media platforms to drive traffic to your website. At Invigo Media, we create highly targeted campaigns that are designed to reach your ideal patients and drive conversions. We use a combination of keyword targeting, ad copywriting, and landing page optimization to ensure that your PPC ads are highly effective and generate a positive return on investment.
Social media is a powerful tool for connecting with potential patients and building your brand online. At Invigo Media, we create and share engaging content on social media platforms like Facebook, Instagram, and Twitter to help you connect with potential patients and build a strong online presence. This includes creating original content, sharing relevant news and information, responding to patient feedback, and running targeted advertising campaigns.
Content marketing involves creating valuable and informative content, like blog posts and e-books, that can help educate and inform potential patients about cosmetic dentistry. At Invigo Media, we work with cosmetic dentistry practices to create high-quality content that can help attract and engage potential patients. This includes creating blog posts on topics related to cosmetic dentistry, producing informative videos, and creating e-books and other downloadable resources that can help patients learn more about your practice and the services you offer.

Email marketing is a powerful way to stay in touch with current patients, promote new services, and encourage referrals. At Invigo Media, we create customized email marketing campaigns that are designed to help you build stronger relationships with your patients and keep your practice top-of-mind. This includes creating email newsletters, sending promotional emails, and creating targeted campaigns that encourage patients to refer friends and family members to your practice.
How does marketing
for Cosmetic Dentistry work?
Marketing for cosmetic dentistry involves creating a targeted strategy that focuses on the unique needs and preferences of your ideal patient. At Invigo Media, we work with cosmetic dentistry practices to create customized marketing plans that include:

Before starting a marketing campaign for cosmetic dentistry, it is important to conduct thorough research and analysis to identify the best opportunities for your practice. At Invigo Media, we conduct market research and analyze your competition to gain insights into your target audience's preferences, interests, and behaviors. We use this information to identify the best marketing channels and strategies for your practice, such as which social media platforms to target and what types of content to create. By understanding the market and your competition, we can help position your practice as a leader in cosmetic dentistry.
Creating a unique brand identity and messaging that resonates with your target audience is critical to the success of your cosmetic dentistry practice. At Invigo Media, we work with you to develop a comprehensive branding strategy that reflects your practice's values, mission, and vision. We create a messaging framework that resonates with your target audience and sets you apart from your competition. Our team of designers and copywriters work together to develop a brand identity that is consistent across all marketing channels, from your website to social media accounts and beyond.

Website design and optimization
Your website is often the first impression potential patients have of your cosmetic dentistry practice. A well-designed website that is optimized for user experience and conversion can make all the difference in converting visitors into patients. At Invigo Media, we design and optimize your website with a focus on user experience and conversion rate optimization (CRO). We create a website that is visually appealing, easy to navigate, and informative. Our team of web developers ensures that your website is optimized for search engines and mobile devices, making it easy for potential patients to find and access your services.

Content creation and promotion
Creating valuable and informative content is key to educating and informing potential patients about the benefits of cosmetic dentistry. At Invigo Media, we create a content strategy that aligns with your branding and messaging and provides value to your target audience. We create a variety of content formats, including blog posts, e-books, infographics, and videos. Our team of content creators promotes your content through various marketing channels, including social media, email marketing, and paid advertising, to increase your reach and engagement with potential patients.

Advertising and promotion
Running targeted ads on search engines and social media platforms is an effective way to drive traffic and leads to your website. At Invigo Media, we create and manage your advertising campaigns to ensure that your ads are reaching the right audience at the right time. We use a data-driven approach to optimize your ad campaigns for maximum ROI. Our team of advertising experts creates compelling ad copy and designs eye-catching ad creatives to capture the attention of potential patients. We monitor and track your ad performance to make data-driven decisions that improve your overall advertising strategy.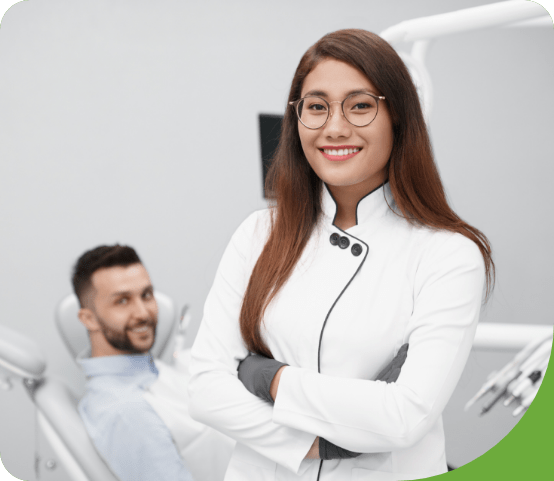 Let Invigo Media take care of your Cosmetic Dentistry Marketing
At Invigo Media, we understand the unique challenges that cosmetic dentistry practices face when it comes to marketing their services. We have years of experience creating customized digital marketing strategies for dental practices, including cosmetic dentistry.
Our team of experts includes marketing strategists, web designers, content creators, and PPC specialists who work together to create a comprehensive marketing plan that delivers results. We use the latest marketing techniques and tools to help you attract new patients, increase your revenue, and grow your practice.
If you're looking for a reliable and effective marketing partner for your cosmetic dentistry practice, then look no further than Invigo Media
Frequently Asked Questions
We're Helping You Get To The TOP Of Your Cosmetic Dentistry Industry – Without Sacrificing Everything You Love To Get There