Dermatology is already a very busy and intesive occupation, you can definitely spend your time worrying about getting patients but who wants to wear multiple hats?
Dermatology Marketing: How to Grow
Your Practice with Digital Strategies
As a dermatology practice, you provide essential services to help patients look and feel their best. However, with growing competition, standing out and attracting new patients is becoming more challenging. That's where dermatology marketing comes in.
As more patients turn to the internet to find information about medical conditions and treatment options. Therefore, a solid online presence can help dermatologists connect with potential patients and build trust in their expertise. Using digital strategies to connect with your target audience can increase your visibility, build trust, and grow your practice.
Dermatology is a broad field that encompasses the diagnosis, treatment, and prevention of a wide range of skin, hair, and nail conditions.
Dermatologists diagnose and treat common skin conditions, including acne, psoriasis, eczema, rosacea, and skin cancer and may also provide cosmetic treatments, such as Botox injections and chemical peels, to improve the appearance of the skin.
In addition to providing medical care, dermatologists may conduct research and contribute to advancements in the field. They may collaborate with other medical professionals, such as oncologists, to develop new treatments for skin cancer or work with pharmacologists to develop new medications for skin conditions.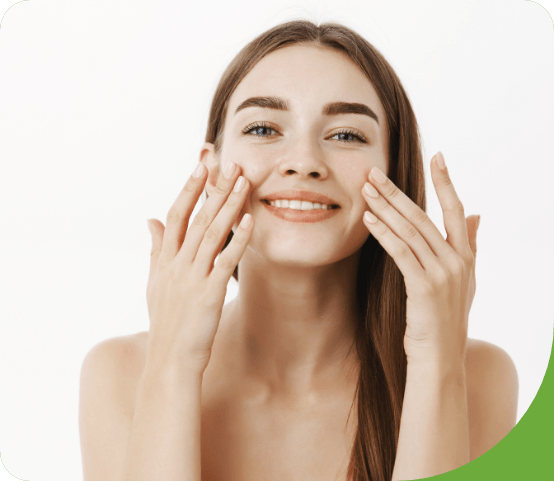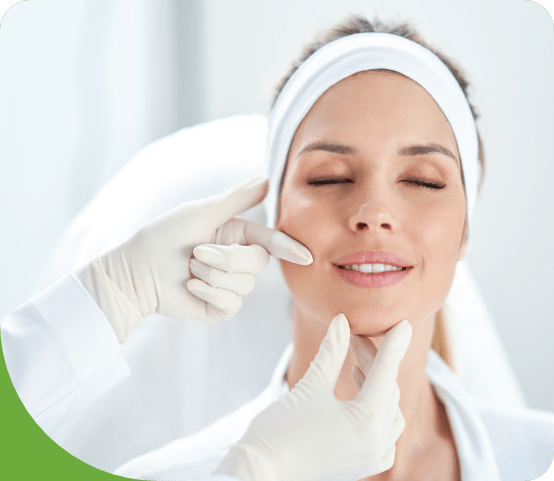 Why Do You Need Digital Marketing
as a Dermatology Practice?
You may wonder why you need digital marketing when you already have a loyal patient base.
However, digital marketing can help you expand your reach, attract new patients, and grow your practice in ways that traditional marketing cannot.
For example, with digital marketing, you can target specific demographics, such as patients in your local area or those with specific skin concerns. You can also track the success of your campaigns and adjust your strategy as needed to ensure that you're getting the most out of your marketing budget.
Additionally, digital marketing allows you to build relationships with your patients by providing valuable content, such as educational resources, skincare tips, and behind-the-scenes glimpses of your practice.
At Invigo Media, we understand dermatology practices' unique challenges and opportunities and can help you create customized digital marketing campaigns that reach and engage your target audience.
What Does Dermatology
Marketing Include
Dermatology marketing includes a range of strategies and tactics that are designed to promote your practice and attract new patients. Some common examples include:

Search Engine Optimization (SEO)
SEO involves optimizing your website and online content to improve your rankings in search engine results pages (SERPs). Targeting relevant keywords and creating high-quality content can increase your website's visibility and attract organic traffic.

Pay-Per-Click (PPC) Advertising
PPC advertising involves placing ads on search engines or social media platforms and paying each time someone clicks on your ad. This can be a cost-effective way to drive traffic to your website and attract new patients.
Social media platforms like Facebook, Instagram, and Twitter offer a range of tools and features that can help you reach and engage with your target audience. You can build brand awareness and attract new patients by creating compelling content, engaging with your followers, and running targeted ads.

Content marketing involves creating and sharing valuable, relevant, and consistent content that attracts and retains your target audience. This can include blog posts, videos, infographics, and more.
At Invigo Media, we can help you create a customized dermatology marketing plan that leverages these and other strategies to grow your practice and reach your goals.
How Does Marketing for
Dermatology Work?
Marketing for dermatology works by leveraging digital channels and techniques to promote your practice, attract new patients, and build relationships with your existing patients. Some key steps in the process may include:

Researching Your Target Audience
Before you can create effective marketing campaigns, you need to understand your target audience. This may involve conducting market research, analyzing patient data, and creating buyer personas to guide your strategy.

Developing a Marketing Plan
Once you have a clear understanding of your target audience, you can create a customized marketing plan that includes specific tactics, goals, and metrics for success.
Creating High-Quality Content
Content is critical to any dermatology marketing strategy. By creating informative, engaging, and relevant content, you can build trust with your target audience and establish your practice as an authority in your field.

Once you've created content, you need to promote it effectively to reach your target audience. This may involve using SEO, social media, email marketing, or other channels.

To ensure that your marketing campaigns are effective, you need to track and analyze your results. This can help you identify areas for improvement and optimize your strategy over time.
At Invigo Media, we can help you create a customized dermatology marketing plan that leverages these and other strategies to grow your practice and reach your goals.
Let Invigo Media Take Care of Your
Dermatology Marketing
We understand the unique challenges and opportunities that dermatology practices face. We specialize in creating customized digital marketing campaigns that help you reach and engage your target audience, attract new patients, and grow your practice.
Here are a few reasons why you should choose us for your dermatology marketing:
We don't believe in a one-size-fits-all approach. Instead, we work closely with you to understand your unique needs and goals and create a customized marketing plan that meets your specific requirements.
We focus on delivering measurable results that help you achieve your business objectives. We track and analyze our campaigns to ensure we deliver a positive return on investment (ROI) and maximize your marketing budget.
Our digital marketing team of experts has years of experience working with dermatology practices and other healthcare specialties. We stay up-to-date with the latest trends and best practices in digital marketing to ensure that we're delivering the most effective campaigns possible.

Transparent Communication
We believe in open and transparent communication with our clients. We keep you informed every step of the way and provide regular reports on your campaign's progress.

We understand marketing budgets can be tight, especially for smaller practices. That's why we offer affordable pricing options that are tailored to your specific needs and budget.
By leveraging the power of digital channels and techniques, you can attract new patients, build relationships with existing patients, and grow your practice in previously impossible ways.
Frequently Asked Questions
If you're ready to take your Dermatology practice to the next level with effective digital marketing strategies, contact us today to learn more about how we can help you grow your business.