Health and Wellness Clinic Marketing Ideas
Health and Wellness Advertising
The desire to stay healthy is just human nature. That's why the health and wellness industry is massive and it's only going to get bigger.
Now how can you position yourself as a healthcare provider or wellness doctor so people who do need the right help can connect with you easily.
90% of the patients today are finding doctors online. There is just no "ifs" and "buts" about it.
Let's say someone has a headache, what is the first thing they do?
Well, they go online.
If they can't find the treatment themselves, then they proceed to searching for a dr.
Again, that searches are done online.
So let's get clear on one thing right off the bat, you need to be on the internet.
Now there are thousands of ways of promoting anything online but we're only going to focus on the three most important ones.
In fact, most of the medical clinics out there today use these exact three steps and are dominating your very own space.
It's time to get in right with them.
No we're not talking about search engine rankings here, we're talking about a free listing from Google. An actual business profile. Something similar to this:
Years ago, Google introduced this to help local businesses get more traffic. They realized that by adding such a service, it will not only help patients connect with doctors but also create more good will for Google.
The best part, is as soon as you list your health and wellness clinic, you will start receiving inquiries within the first few weeks if not sooner.
Especially if someone is searching for your business by name.
The only downside is, since this service is available to you it's also available to your competitors.
So once you start getting a few patients, what is the next step?
The next step is to try to control the whole scene with your very own website.
Health and Wellness SEO Marketing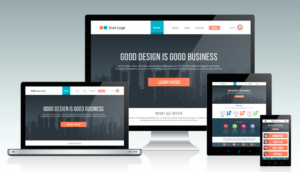 There's just no way you can be taken seriously if you don't have a website. Especially if you're in the health and wellness field.
What do you think the average patient would need to see on your website?
Lots of content.
Lots of quality images.
Videos of you doing the work.
And the list goes on . . .
However, don't make the mistake of thinking that your website is just about "visuals".
Your website should also be a solid tool for lead generation.
By Installing email marketing components and opt-in forms, you can turn your website into a full blown "salesperson" on steroids.
All you have to do is make sure your site ranks for the various keywords you need to so people looking for help in the health and wellness industry can find you.
Setting up your website is one thing but ranking it is a whole other monster.
In fact, this entire process can take three to six months. If you literally do everything like you're suppose to.
Referred to as Search engine optimization, by doing certain things in a systematic way, eventually you can rank for high-volume keywords like "health marketing" or "wellness marketing" etc.
So how does SEO work?
There are lots of little things that go on but it's all taken care of in three basic steps.
Improving navigation.
Setting up the content.
Marketing the website.
In the first step, you're basically setting up all the technical things that are involved with your website.  The whole idea here is when Google sends it's spider to crawl your website, it is absolutely a piece of cake for them to do so.
Next part is making sure the look, the text and images are aligned with Google's rules and regulations.
For example, if you're writing about something, just 200 words about it isn't going to cut it. Try to create authoritative articles that are full of information and even actionable advice if possible.
Last but not the least, It's time to work on some serious website promotion. Now there are so many ways of doing this but at the end of the day, it's all about having some other quality site having your link on theirs.
You can do this by submitting your website to niche related directories, guest posting, hiring a PR agency and the list literally goes on.
Once your site gets indexed and established, the results can be really amazing. However as we mentioned earlier, SEO is a long-term game.
Bottom line, you need to find an instant source of healthcare patients before you even think about diving into SEO.
So how do drive patients to your health and wellness clinics today?
Health and Wellness PPC Services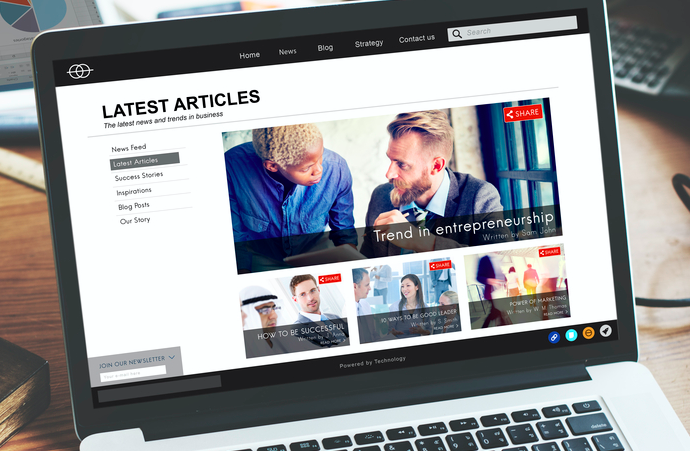 You might be surprised to hear this but medical clinics have been using Facebook advertising for several years now. Quite successfully as well.
It all started with a simple idea.
You put your add up, select the city and if your ad is approved, Facebook will display it to people from that city.
Now however, things are much more sophisticated.
Since an incredible number of people started using Facebook Ads, the whole platform has morphed accordingly.
The competition is high and the cost per click (What you pay whens someone clicks on your ads) are rising fast.
That's why you need a professional (A proven one as well), who can help you get the leads you want through Facebook without you spending an arm and a leg.
How To Market A Health and Wellness Clinic?
There are a few steps involved in marketing your health and wellness clinic the right way. First, establish authority with Google, deepen that authority with a website and while you're building your site, start getting some patients right away through pay per lead services.
Where Should I List My Health And Wellness Clinic?
In the beginning, the only thing that matters is a consistent flow of patients that may need help with their overall health and wellness. To acquire these patients, list your clinic on Google's business page. It's free and a great first step in establishing yourself on Google.
How Long Does SEO For Orthopedic Marketing Take?
Few months before you see any results. SEO is the long game vs PPC which is instant. Anyways, if you are looking for a specific timeline, we would say 5 to 6 months at the very least. Advantage of SEO is once it's set up properly, your other marketing costs will decrease dramatically.
So If I Want To Use PPC, Which Service Is The Best?
You must try both. Adwords by Google and Facebook Ads. There is just no other way about it. Test both and see which is the better one and run with it. You can also use both if it helps.
We're Helping You Get To The TOP Of Your Health and Wellness Clinic Industry… WITHOUT Sacrificing Everything You Love To Get There…