Health & Wellness
Marketing
Invigo Media provides tailored & all-inclusive digital marketing services for healthcare & wellness establishments. Discover how they can help your practice grow.
Health & Wellness
Marketing
The health and wellness industry encompasses many practices, products, and services that promote physical, mental, and emotional well-being.
One of the primary goals of the health and wellness industry is to encourage individuals to adopt healthy lifestyle habits, such as regular exercise, healthy eating, stress management, and adequate sleep.
Many health and wellness practices offer services and programs to help individuals achieve these goals, such as fitness classes, nutrition counseling, mindfulness workshops, and sleep hygiene education.
The industry comprises various sectors, including fitness centers, yoga instructors, nutritionists, life coaches, alternative medicine providers, and mental health professionals who assist individuals in achieving optimal health, enhancing their quality of life, and promoting overall well-being.
Many practices offer health services such as health screenings, vaccinations, and health coaching to help individuals identify and address health concerns before they become more serious.
The industry also significantly emphasizes preventative care, recognizing that early detection and intervention are crucial in promoting optimal health and preventing chronic conditions.
The Importance of Digital Marketing for
Health & Wellness Practices
The Internet has become integral to people's lives, particularly when researching and selecting healthcare providers.
A robust online presence and targeted marketing strategy are essential for health and wellness practices to connect with potential clients, showcase their expertise, and grow their businesses.
Here are some examples of how digital marketing can benefit your health and wellness practice:

Increased Online Visibility
Effective search engine optimization (SEO) strategies help your practice rank higher in search results. SEO helps you reach a wider audience and attract potential clients seeking health and wellness services.
A professionally designed website, informative content, and positive online reviews establish your practice as a trusted provider in the health and wellness industry, encouraging potential clients to choose your services over competitors.

Improved Patient Engagement
Social media platforms and email marketing enable you to communicate with existing and potential clients, provide valuable information, address their concerns, and foster relationships that encourage loyalty and long-term commitment.
Targeted Marketing Campaigns
Digital marketing allows you to create highly targeted campaigns that appeal to specific demographics, interests, and needs. Digital marketing attracts clients who are genuinely interested in your services and more likely to become loyal customers.
Key Components of
Health & Wellness Marketing
In today's competitive health and wellness industry, having a successful marketing plan is essential for attracting and retaining clients.
A comprehensive health and wellness marketing plan should include various strategies to enhance your online presence, increase visibility, and attract potential clients.
Some of the key components of a successful health and wellness marketing plan include

Website Design and Development
Your website is often the first point of contact between your practice and potential clients.
Therefore, having a user-friendly, responsive, and visually appealing website that highlights your practice's services, expertise, and success stories while providing a seamless experience for visitors is essential.
A well-designed website can help build trust and credibility with potential clients, encouraging them to choose your practice over competitors.
Producing high-quality, informative content is a great way to showcase your expertise and address common concerns and questions that potential clients may have.
By creating engaging blog posts, articles, and other forms of content, you can build trust and credibility with potential clients, positioning your practice as a trusted authority in the health and wellness space.
Social media platforms provide a great opportunity to engage with your audience, share relevant content, and promote your services.
By leveraging popular platforms like Meta (Facebook), Instagram, and Twitter, you can foster a sense of community and trust with potential clients, encouraging them to choose your practice over competitors.
How Invigo Media Streamlines Your
Health & Wellness Marketing
At Invigo Media, we understand that every health and wellness practice is unique, with its own set of goals, challenges, and opportunities.
That's why we take a personalized approach to each client's needs, working closely with you to develop a comprehensive marketing plan is tailored to your practice's specific goals and objectives.
We pride ourselves on our ability to stay up-to-date with the latest marketing trends and technologies.
Our team of skilled marketers, designers, and strategists collaborates to create a customized marketing plan to help you attract new clients, build brand awareness, and grow your business.
Our approach to health and wellness marketing is comprehensive and integrated, considering every aspect of your business and your target audience. We thoroughly analyze your practice's strengths, weaknesses, opportunities, and your target audience's needs and preferences.
We manage every aspect of your health and wellness marketing, from website design and development to SEO, content marketing, social media management, and reputation management. We ensure every marketing plan element works together to achieve your business goals.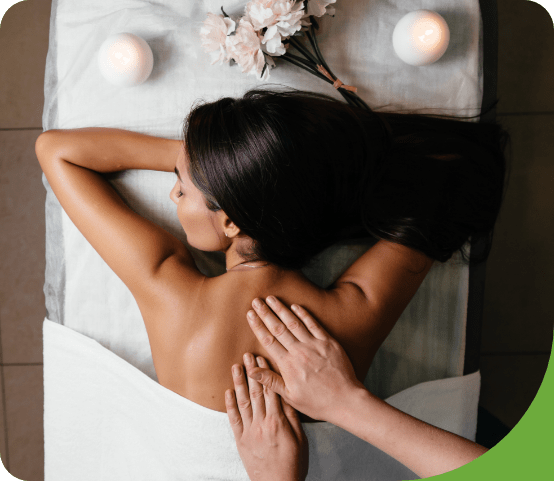 At Invigo Media, we understand that choosing the right marketing partner is critical for your health and wellness practice. That's why we are dedicated to providing our clients with the highest level of service and support.
When you partner with Invigo Media, you are choosing a team of experienced marketing professionals who understand the unique challenges of the health and wellness industry and are committed to helping your practice succeed.
Our personalized approach is one of the key factors that sets us apart from other marketing agencies. We take the time to get to know your practice, understand your goals and objectives, and tailor our marketing strategies to suit your needs.
Our customized approach ensures that your marketing plan is effective, targeted, and aligned with your business goals.
Our comprehensive solutions ensure that every aspect of your marketing plan works together to achieve your business goals.
With our personalized approach, comprehensive solutions, and proven results, we can help propel your health and wellness practice to new heights.
Frequently Asked Questions
Contact us today to learn how Invigo Media can take your marketing strategy to the next level.