Fill Out The Form Below Now
To Get Started.
Book your FREE One-On-One Practice Profit Potential Consultation Today.
Benefits to Medical Spa Marketing
Medical Spa Marketing Ideas and Strategies
If you are not doing any local marketing, you need to solely focus on this first.
After all, most of your salon or spa patients will come from within your city and the majority of them, within your vicinity. Studies show that 78% of persons use the internet to find out more information about the businesses close to them.
So it only makes sense to get your name out there locally before you even think about anything else.
Once you establish yourself locally, it will give you a solid foundation of regular medical spa patients and you can work your way up from there.
So how do you go after the local patients?
Create a Google Business Profile
Have you seen these profiles that usually appear on the top or right side of Google?
These are called GBP or Google Business Profiles.
Whenever someone searches for your medical spa by name, you would see your own listing on the right side of Google.
At least in most cases.
Now 95% of new spas, are actually found this way.
Why?
Most people who look for spas usually Google them first. Once they see a few reviews, they look at the location and guess which med spa they usually drive to?
The one that is the closest or the one with the best reviews.
Either way, you need to have your own med spa listed on Google immediately. It's fast and I'm sure you're going to love this part, it's free.
After you are up on Google and start getting some patients on a regular basis, you need to take your med spa marketing to the next level.
It's time to get a website.
These days, if you don't have a website, then you don't have a business.
It's simple as that. With the majority of potential spa clients going online (Either on their laptops or smartphones) to find the closest medical spa, if you're not online, you don't exist.
So the next natural step is creating a professional looking website. Your website's look is very important in this business.
If a picture is worth a 1000 words, you better believe pictures, videos and anything "visual" matters drastically when it comes to medical spa marketing.
Do you know why that is?
Well it's not to show you how cute their staff is or how modern their spa equipment is.
The majority of people, who look at medical spas website's images or videos is to make sure the place is actually clean and hygienic.
Hygiene is one of the most important factors when it comes to selecting a medical spa so make sure your images or videos reflect this.
In fact, make a point of it on your website and it will really help you connect with your potential patients.
These are the kind of insider tips that you won't find anywhere but let's keep it going, shall we?
So let's say you got the look part down.
Well, what's next?
Next is making it user-friendly. What this means is your website should be easy to navigate or hang out on and have a call to action on pretty much every page.
Setting up your call to action
Now there are so many software and services that can help you with this so we won't get into the details but ideally, you should have three spots on one page where a person can take action on it.
The right side seems to be the most popular choice and happens to convert the most as well.
You've probably noticed this on many sites.
Now once you got your 'lead' as they call it in the marketing world, it's time to establish trust and build a relationship with your future patient. Of course, this depends on the initial offer you gave them but this is the general idea.
Don't worry, you don't have to call them every week. It's all done for you through automated email marketing (Our specialty). It's part of our 'funnel' system that has generated hundreds of leads for the various medical clinics that are out there.
Now let's say you got your whole site setup.
Where are your med spa patients going to come from?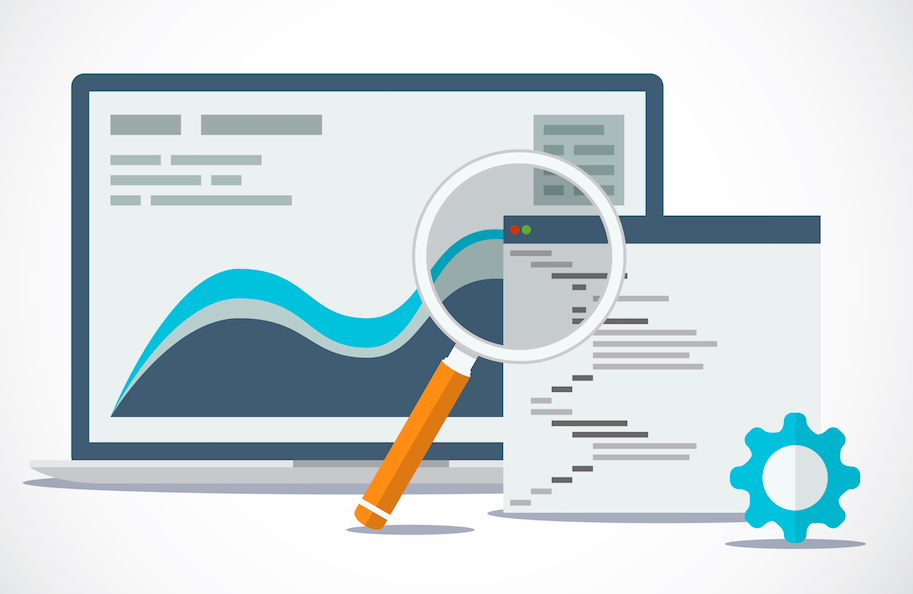 SEO stands for Search Engine Optimization. Once your site is setup, it's time to optimize it for the search engines so Google can rank you on the first page.
Now this is where you should create content that contains words like medical spa in [city name], or spa clinic in [city name], etc.
It's truly an art form to blend how Google wants to see things on a website and your very own content.
While you are adding content or 'optimizing' your site, it's also a great idea to start link building. Which basically means getting other sites to link to you.
After about 3-6 months of doing this, you start getting some traffic on a consistent basis.
Now if you're thinking SEO takes time to produce results, well then you are absolutely correct. SEO is what we consider in the marketing world as a long term strategy.
It takes time to build but once it's set, it almost becomes a residual source of traffic.
Now if you don't want to wait 3-6 months but need customers immediately, there is something called 'Facebook funnels'.
In fact, this is what 98% of medical spas use and are raking it in.
Did you know that the average medical spa earns a little bit over $950,000 annually?
Plus this number is actually going higher every year. Due to the need for medical spa treatments, etc.
Well several years ago, when Facebook introduced Facebook Ads, it created an opportunity like no other.
It enabled the average joe to get in front of billions of people almost instantly. Furthermore, research shows that it is a proven way to attract clients. In fact, internet users are 70% more likely to make contact with your med spa after seeing retargeting ads.
Now, do you need to be in front of billions?
Absolutely not.
You need to be in front of people who are looking for treatments that are offered by your medical spa.
What makes Facebook ads even more powerful is you can literally drill down to not just your local city but in some cases, areas within your city.
This takes targeting potential patients to a whole other level.
So if you're medical spa is located in Queens, New York, you can only go after people in Queens, New York.
Now wouldn't that be something?
That's why for quite a few years now, medical and healthcare spas that are successful (Even the ones in your own city) have been quietly using Facebook to get patients to their clinics in a consistent way.
Like clockwork.
So what is stopping you from putting up a Facebook ad and doing it on your own?
Nothing.
However, here is the catch, would you rather spend months optimizing, testing, creating the right landing page, testing and drilling down until you find the right audience or would you pay someone who already knows this stuff and can get your phone ringing as soon as your ads go up?
The choice is yours.
Putting ads up on Facebook is one thing, but putting up proven systems (Funnels) that generate consistent medical spa patients, it's a whole other ball game. That's what we've been doing for 100s of medical spa clinics. We can certainly do the same for you. Contact us today to schedule an appointment.
Frequently Asked Questions About Medical Spa Marketing
How To Market a Medical Spa Clinic?
The best way to market a medical spa clinic is by following these steps. If you do it in a sequence, then even better. Step 1, list your site with Google. They offer a special free service where you can list your medical spa clinic right away and start to get local patients almost immediately. Step 2, dive into creating your own website. You can list it with Google as well (Step 1). While you're doing SEO and things like that, start using pay per click services from Facebook and Google and create your own stream of medical spa patients.
Should I List My Medical Spa Clinic on Google My Business?
Absolutely. Google My Business is one of the best places to list your Medical Spa clinic.
How Long Does SEO For A Medical Spa Clinic Takes?
Results can vary but depending on the city, the more people live there, the more competitive it's going to be. It's really that simple.
For Marketing My Medical Spa Clinic, Should I Use Paid Ads?
Instead of paid ads, use pay per click marketing. In fact, we've worked with several clinics for years now and have skyrocketed their clinics. Once you have a proper grasp of PPC, it's like having patients on tap.
We're Helping You Get To The TOP Of The Medical Spa Industry… WITHOUT Sacrificing Everything You Love To Get There…