Discover the benefits of digital marketing for medical spas and how it can help you reach your healthcare practice grow.
Are you running a medical spa practice and struggling to attract new clients? With the right marketing strategies, you can reach your target audience and grow your business. At Invigo Media, we specialize in digital marketing for medical spas and can help grow your patient base and industry reputation.
A Medical Spa is a type of facility that offers cosmetic treatments and procedures under the supervision of a licensed healthcare professional.
Unlike traditional spas, medical spas use medical-grade equipment and techniques to provide services like Botox injections, laser hair removal, and chemical peels. Medical spas have become increasingly popular in recent years as more people seek non-invasive treatments to improve their appearance.
What Does Medical Spa
Marketing Include?
Medical spa marketing can include a wide range of strategies, depending on your business goals and target audience. Some of the most effective tactics include:
Search engine optimization (SEO) to improve your website's visibility in search results.
Pay-per-click (PPC) advertising to drive traffic to your website.
Social media marketing to engage with potential clients on social media platforms.
Content marketing to provide value to your audience and establish your authority in the industry.
Email marketing to nurture leads and encourage repeat business.
Reputation management to monitor and improve your online reputation.
We specialize in creating custom marketing plans for Medical Spas that take into account your unique needs and goals.
Why You Need Digital Marketing as
a Medical Spa Practice
Digital marketing can help you:
Increase brand awareness.
Reach a larger audience.
Drive more traffic to your website.
Build trust with potential clients.
Generate leads and sales.
Whether you're looking to increase your social media following or improve your search engine rankings, digital marketing can help you achieve your goals.
How Does Marketing for
Medical Spa Work?
Marketing for Medical Spas typically involves a combination of online and offline strategies. At Invigo Media, we focus on digital marketing to help you reach your target audience and grow your business. Here's how our process works:
Research: We start by conducting a thorough analysis of your business, your competitors, and your target audience to develop a custom marketing plan.
Strategy: We work with you to develop a strategy that aligns with your goals and budget.
Implementation: We executethe marketing plan, using a variety of digital marketing tactics to reach your target audience and drive results.
Optimization: We continually monitor and analyze your campaign performance to optimize our strategies and maximize your ROI.
Reporting: We provide regular reports to keep you informed about your campaign's progress and results.
By partnering with us, you can trust that you're working with a team of experts who are dedicated to helping you succeed.
Let Us Take Care of Your
Medical Spa Marketing
We understand the unique challenges that come with marketing a medical spa. That's why we specialize in creating custom marketing plans that are tailored to your business's specific needs and goals. 
Why Choose Invigo Media?
We have a proven track record of success in the medical spa industry.
We use the latest marketing tools and technologies to stay ahead of the curve.
We offer personalized service and support to ensure your success.
We're committed to delivering measurable results and ROI.
Marketing your medical spa's services doesn't have to be a challenge. With the right strategies and partner, you can reach your target audience and grow your business.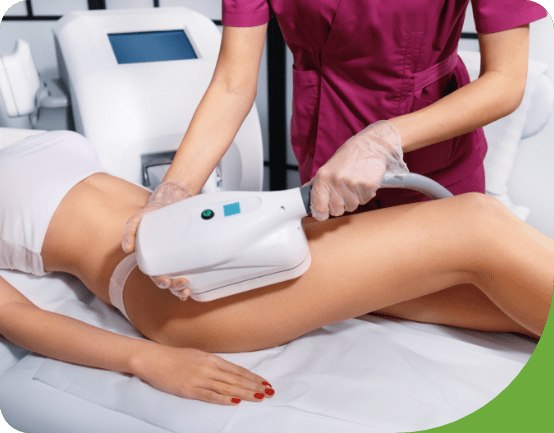 Frequently Asked Questions
At Invigo Media, we're dedicated to helping Medical Spas succeed through effective digital marketing.