Neurosurgery Marketing:
Elevate Your Practice with Invigo Media
Discover the importance and benefits of neurosurgery marketing strategies. Learn how digital marketing can elevate your neurosurgery practice.
At Invigo Media, we specialize in neurosurgery marketing strategies that drive growth and success for your practice.
Discover the power of digital marketing and how it can enhance your visibility, attract new patients, and establish your expertise in neurosurgery.
What is Neurosurgery? Neurosurgery?
Neurosurgery is a specialized medical field focused on diagnosing, treating, and managing conditions affecting the nervous system. 
It involves surgical interventions to address brain tumors, spinal cord injuries, and vascular disorders. 
As a neurosurgeon, you possess exceptional skills and expertise, but to reach a broader audience and stand out from the competition, you need effective marketing strategies tailored to your field.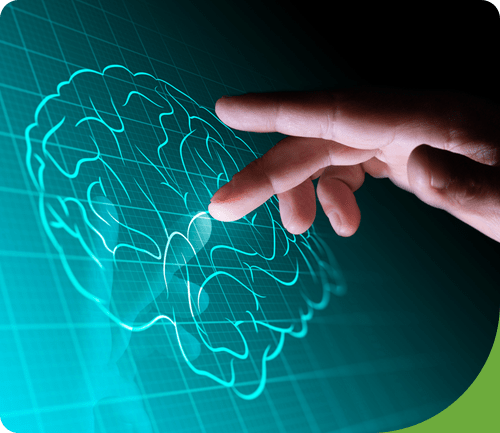 Why Do You Need Digital Marketing As A Neurosurgery Practice?
In today's digital age, having a strong online presence is crucial for the success of any medical practice, including neurosurgery. 
Digital marketing lets you connect with patients actively seeking neurosurgical solutions, establish trust, and showcase your expertise. 
Whether you're looking to increase patient referrals, improve online visibility, or engage with your target audience, implementing effective digital marketing strategies tailored to neurosurgery can help you achieve your goals.
What Does Neurosurgery Marketing Include?
Neurosurgery marketing encompasses a range of strategies designed to promote your practice, attract patients, and build your brand. 
It includes search engine optimization (SEO), pay-per-click (PPC) advertising, social media marketing, content creation, website design, and reputation management. 
These components work together to enhance your online presence, improve visibility in search engine results, and position your practice as a trusted authority in the field of neurosurgery.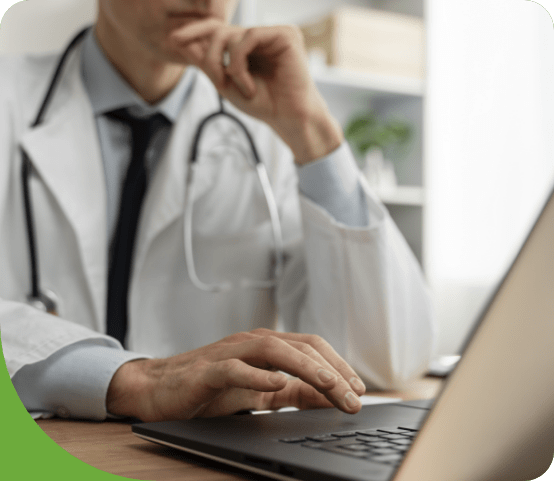 How Does Marketing For Neurosurgery Work?
Marketing for neurosurgery involves a comprehensive approach to reach your target audience effectively. It begins with understanding your ideal patients and their search behavior and developing a tailored marketing strategy. 
This strategy may involve optimizing your website for search engines, creating engaging content that educates and informs, leveraging social media platforms to connect with patients, and utilizing paid advertising to increase your reach. 
By implementing a cohesive marketing plan, you can maximize your visibility, attract quality leads, and ultimately grow your neurosurgery practice.
Let Invigo Media Take Care of Your Neurosurgery Marketing
At Invigo Media, we specialize in neurosurgery marketing solutions that deliver results. With our expertise in digital marketing for the healthcare industry, we understand the unique challenges and opportunities that neurosurgery practices face. 
We have a proven track record of helping neurosurgery practices achieve their marketing goals and drive growth. Here's why you should choose Invigo Media as your trusted partner:

Industry Expertise: We have in-depth knowledge and experience in neurosurgery marketing. Our team understands the intricacies of the field and can create tailored strategies that resonate with your target audience.

Customized Approach: We recognize that every neurosurgery practice is unique, and we take a personalized approach to develop a marketing plan that aligns with your specific goals and objectives. Our strategies are designed to maximize your return on investment and deliver tangible results.

Comprehensive Services:Invigo Media offers a wide range of services covering all neurosurgery marketing aspects. From website design and development to content creation, search engine optimization, social media management, and online reputation management, we provide a holistic solution to enhance your online presence.

Patient-Centric Approach: Building trust and credibility with patients is crucial in the healthcare industry. Our marketing strategies are focused on creating a patient-centric experience, ensuring that your messaging resonates with your target audience and showcases your expertise and compassionate care.

Data-Driven Insights:We believe in making informed decisions based on data. Our team utilizes advanced analytics and tracking tools to gather valuable insights about your target audience, campaign performance, and website metrics. This data-driven approach allows us to optimize your marketing efforts for maximum effectiveness.

Transparent Communication:We prioritize clear and transparent communication with our clients. Throughout the entire process, we keep you informed about the progress of your marketing campaigns, provide detailed reports, and offer proactive suggestions to improve your results further.

Let us be your trusted partner in growing your practice and reaching a wider audience.
Book a demo today to discuss how we can take your neurosurgery marketing to the next level.
Frequently Asked Questions
About Neurosurgery Marketing