OB-GYN Marketing
and Strategies
Discover the importance of OB-GYN marketing & strategies. Learn how digital marketing can benefit your OB-GYN practice & explore what OB-GYN marketing entails.
With increasing OB/GYN clinics embracing digital marketing, the digital landscape has grown highly competitive.
Effective marketing is crucial for OB-GYN practices to thrive and succeed in today's digital era.
By implementing strategic digital marketing techniques, you can reach a wider audience, establish credibility, and attract new patients to your practice.
OB-GYN, short for obstetrics and gynecology, is a specialized medical field focusing on women's reproductive health. 
It encompasses prenatal care, childbirth, fertility issues, gynecological examinations, and other related services. 
OB-GYN practitioners play a vital role in women's well-being and require effective marketing strategies to reach their target audience.
Why Do You Need Digital Marketing As An OB-GYN Practice?
In today's digital age, having a strong online presence is crucial for any business, including OB-GYN practices. 
Digital marketing offers numerous benefits, such as increasing visibility, reaching a wider audience, building trust and credibility, and attracting new patients. 
For example, having a well-optimized website, engaging social media presence, and targeted advertising campaigns can help potential patients find and choose your practice conveniently.
At Invigo Media, we understand the unique marketing needs of OB-GYN practices. We specialize in developing customized digital marketing strategies to help you grow your practice and effectively connect with your target audience.
What Does
OB-GYN Marketing Include?
OB-GYN marketing involves a comprehensive range of strategies and techniques tailored to the specific needs of obstetrics and gynecology practices. It includes: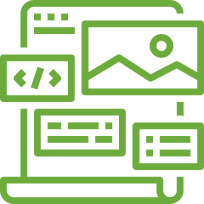 Website
Design and Optimization
A professionally designed and user-friendly website that showcases your practice, services, and expertise.

Search
Engine Optimization (SEO)
Optimizing your website to rank higher in search engine results, making it easier for potential patients to find you online.
Creating valuable and informative content, such as blog articles, videos, and guides, to establish your authority in the field and attract and engage your target audience.

Leveraging popular social media platforms to connect with patients, share relevant information, and build strong relationships.

Targeted online advertising campaigns to reach potential patients actively searching for OB-GYN services.
Online
Reputation Management
Monitoring and managing your online reputation to ensure positive patient experiences and reviews.
How Does Marketing For OB-GYN Work?
Marketing for OB-GYN practices involves combining various digital marketing techniques to achieve your practice's goals. 
At Invigo Media, our experts will work closely with you to understand your unique needs and develop a customized marketing plan. We will identify your target audience, research relevant keywords, optimize your online presence, create engaging content, and implement effective advertising campaigns.
By leveraging our expertise in OB-GYN marketing, we will help your practice attract new patients, enhance patient loyalty, and establish a strong online presence, ultimately driving the growth and success of your practice.
Let Invigo Media
Take Care Of Your OB-GYN Marketing
At Invigo Media, we are committed to providing exceptional OB-GYN marketing services.
Our team of experienced professionals understands the unique challenges and opportunities in the healthcare industry, specifically in obstetrics and gynecology.
When you choose Invigo Media for your OB-GYN marketing needs, you can expect the following: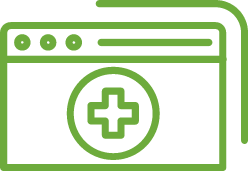 We recognize that every OB-GYN practice is unique. We will develop tailored marketing strategies that align with your practice goals, target audience, and brand identity.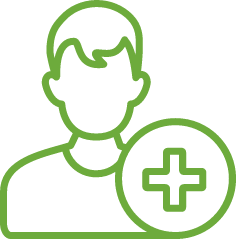 Expertise
in Healthcare Marketing
Our team has in-depth knowledge and experience in healthcare marketing, including OB-GYN. We stay updated with the latest industry trends and best practices to ensure optimal results for your practice.
Comprehensive
Online Presence
We will enhance your online presence through strategic website design and optimization, search engine optimization (SEO), content creation, and social media management. We will showcase your expertise and services, making it easier for potential patients to find and choose your practice.
Targeted
Advertising Campaigns
Our digital advertising experts will create targeted campaigns to reach your ideal patients. We will identify relevant keywords, demographics, and interests to maximize the effectiveness of your advertising budget.
We understand the importance of maintaining a positive online reputation. Our team will monitor and manage online reviews, ensuring that your practice receives positive feedback and handles any negative feedback promptly and professionally.
By partnering with Invigo Media, you can focus on providing exceptional care to your patients while we take care of your OB-GYN marketing needs.
Our goal is to help you grow your practice, increase patient satisfaction, and establish a strong and reputable brand in the industry.
We provide regular reporting on campaign performance, including metrics such as click-through rates, conversion rates, and cost per conversion. This data allows practices to track the success of their campaigns and make informed decisions about their marketing strategy.
Frequently Asked Questions About
OB-GYN Marketing