Optometry Marketing and
Strategies
Discover the importance of digital medical marketing for optometry healthcare practice. Invigo Media will help increase your patient base & credibility.
Welcome to Invigo Media – specialists in optometry marketing and Strategies. Here, we delve into the world of marketing for optometry practices and shed light on why it is crucial for your business. Discover the benefits, explore effective marketing ideas, and learn why choosing us can make a significant difference in your optometry marketing journey.
Optometry is a specialized branch of healthcare that focuses on vision and eye care. Optometrists play a crucial role in diagnosing and treating various eye conditions such as dry eye, glaucoma, cataracts, and diabetic eye diseases.
They perform comprehensive examinations of the eyes to evaluate visual acuity, detect refractive errors (such as nearsightedness, farsightedness, and astigmatism), assess eye coordination, and monitor overall eye health. In addition, they have the expertise to prescribe and fit corrective lenses, such as glasses or contact lenses, to enhance vision.
In an increasingly digital world, it's essential for optometry practices to embrace effective marketing strategies to reach their target audience and thrive in a competitive landscape.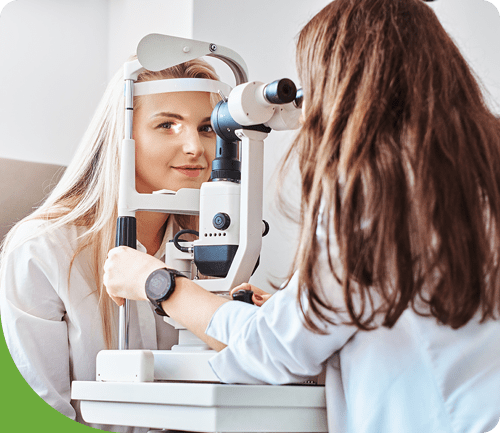 Why Do You Need Digital Marketing as an Optometry Practice?
Today, consumers rely heavily on online platforms to find products and services, including healthcare providers. 
By implementing digital marketing strategies tailored to optometry practices, you can enhance your online visibility, attract new patients, and build a strong brand presence. 
Whether it's optimizing your website for search engines, engaging with your audience through social media, or running targeted advertising campaigns, digital marketing opens up a world of opportunities for your optometry practice.
What Does Optometry Marketing Include?
Optometry marketing encompasses a wide range of strategies and tactics to promote your practice, attract patients, and foster long-term relationships. It includes elements such as  
Search engine optimization (SEO) to improve your website's visibility on search engines. Pay-per-click (PPC) advertising to target specific optometry-related keywords, demographics and psychographics. 

Social media marketing to engage with your audience and content marketing to educate and inform patients.

Reputation management to maintain a positive online image.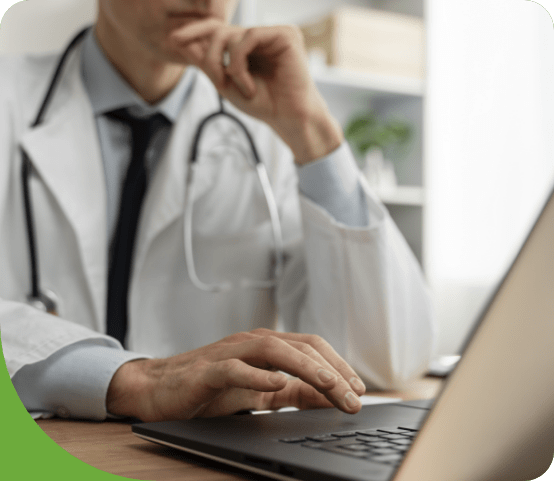 How Does Marketing for
Optometry Work?

Online Visibility
and Branding
Establishing a strong online presence is crucial for optometry practices to attract new patients. Through effective marketing strategies, you can optimize your website for search engines, create engaging social media profiles, and build a reputable brand image. By consistently delivering valuable content, utilizing local SEO techniques, and nurturing positive patient reviews, you can increase your practice's online visibility and establish trust among your target audience.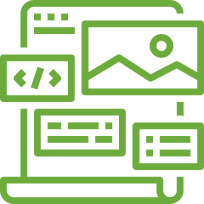 Lead Generation
and Patient Acquisition
Marketing for optometry focuses on generating leads and acquiring new patients for your practice. You can attract individuals needing eye care services through targeted advertising campaigns, compelling website design, and persuasive content. 
By understanding your target audience's needs and preferences, you can create personalized marketing strategies that resonate with potential patients and encourage them to choose your practice over competitors. Learn how effective lead-generation techniques can drive growth and success for your optometry practice.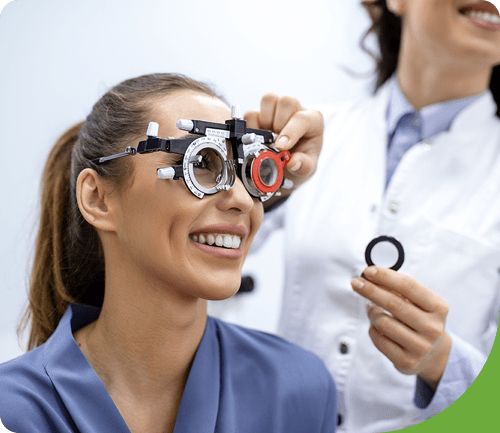 Let Invigo Media Take Care of Your Optometry Marketing
At Invigo Media, we specialize in providing comprehensive optometry marketing solutions. With our expertise in the healthcare industry and deep understanding of the unique challenges optometry practices face, we can tailor strategies to meet your specific goals. 
Our professionals will work closely with you to develop a customized marketing plan encompassing SEO, PPC, social media, content creation, and more. By choosing Invigo Media, you gain a trusted partner dedicated to maximizing your online presence, attracting new patients, and helping your optometry practice thrive.
Why Choose Us for Your Optometry Marketing Needs?
Invigo Media stands out as a leading provider of optometry marketing services. We leverage the latest digital marketing strategies and tools to ensure your optometry practice stays ahead of the competition.

Our track record of success, industry expertise, and commitment to delivering exceptional results make us the ideal partner for your practice. When you choose Invigo Media, you can expect a collaborative approach, transparent communication, and a deep understanding of your practice's unique needs.

Let us take care of your marketing needs, so you can focus on what you do best – providing exceptional eye care to your patients.

Book a demo today to take the first step towards elevating your optometry marketing efforts.
Frequently Asked Questions About
Optometry Marketing
Invigo Media specializes in optometry marketing, which is unique compared to other forms of medical marketing. Our proven formula can help you reach more patients through targeted advertising and website improvements. Let us assist you in getting more online consultations and foot traffic to your practice. We know how to reach the right audience and create ongoing, effective content.
We can help you create an appealing, up-to-date website that is easy to navigate, informative, and mobile-friendly. This will help increase your online presence and attract new patients:
SEO and Content Strategy: Our team specializes in building high-quality websites that meet your practice's unique needs and achieve excellent SEO results by including relevant, optimized keywords and phrases. We'll also write content that contains those keywords to improve your website's search engine ranking.
Target Advertising: Invigo Media can generate leads for you by targeting ads by keyword, location, and demographics, and ensuring you only pay for clicks from interested customers. Our team can help with all aspects of online marketing, including social media and SEO, creating ads and landing pages that specifically target and drive customers to your website. We'll optimize and measure ad performance to ensure they are effective.
Content Creation: We can create optimized content to attract customers and develop a strategy that aligns with your goals and budget. We write SEO-optimized blog posts, create video ads for social media and promote them on various platforms, handle technical aspects of setting up and managing online advertising campaigns, help you generate leads and build brand awareness, and bring in more customers.
Google Business Profile: We'll create a Google My Business page to help customers find your business on the map and keep it updated with accurate information. We also help manage online reputation by monitoring customer feedback and responding to build trust and credibility.
Online Presence: Invigo Media offers professional online presence services for optometry practices, including custom web design and social media management. Our team creates unique, compliant websites and manages content, strategy, and execution for social media. We tailor our approach to each client's goals and industry standards.
Personalized Promotional Items: Promote your clinic with branded goods. Wear your logo and give away items like lens cleaner with your name on them. This boosts brand awareness and shows customers your pride in your business. We can help you choose the best promotional items to grow your practice.
Let our team of experts help your optometry business grow. We have a proven formula for getting more leads and generating business. Our process starts with analyzing your website and creating a custom plan based on your goals. We'll give you a website that converts leads, drives traffic, and increases sales.