Discover the importance and benefits of orthodontics marketing strategies. Learn what orthodontics marketing includes and how it can elevate your practice.
Welcome to Invigo Media, your trusted partner for orthodontics marketing. Discover the power of effective marketing strategies tailored specifically for orthodontic practices.
Learn how our comprehensive solutions can help you achieve growth, attract new patients, and establish your practice as a leader in the field of orthodontics.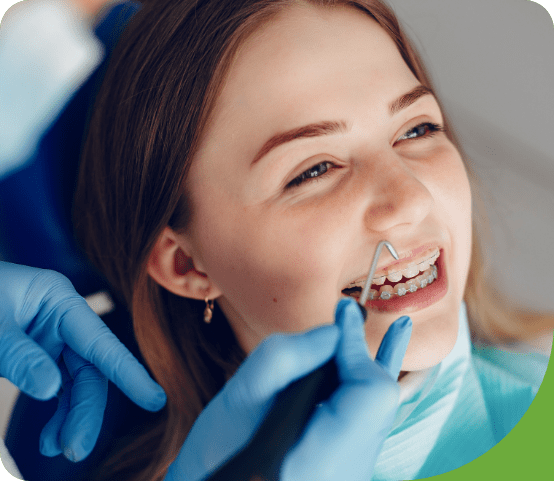 Orthodontics is a branch of dentistry that focuses on the diagnosis, prevention, and treatment of dental and facial irregularities. The field of orthodontics primarily deals with correcting misaligned teeth and jaws to improve oral health, function, and aesthetics.
In today's competitive landscape, it is crucial for orthodontic practices to implement effective marketing strategies to reach their target audience, increase brand visibility, and drive patient engagement. Explore the world of orthodontics marketing and discover how it can benefit your practice.
Why Do You Need Digital Marketing as an Orthodontic Practice?
In the digital age, traditional marketing alone cannot thrive in the highly competitive orthodontics industry. Digital marketing offers a myriad of benefits for orthodontic practices, enabling them to connect with potential patients, build brand authority, and maximize their online presence.

By leveraging digital channels such as search engines, social media, and online advertising, orthodontic practices can target their desired audience, showcase their expertise, and differentiate themselves from competitors.

Let's explore some examples of situations where digital marketing can prove invaluable for orthodontic practices and the benefits it brings.
What Does
Orthodontics Marketing Include?
Orthodontics marketing encompasses a wide range of strategies and tactics designed to promote your practice, attract new patients, and foster patient loyalty. 
It includes various elements, such as 
Website optimization,

Search engine marketing, 

Social media marketing, 

Content creation, 

Online reputation management, and 

Patient engagement initiatives. 
Each component plays a crucial role in establishing a strong online presence, engaging with your target audience, and nurturing long-term relationships with patients.
How Does Marketing for Orthodontics Work?
Marketing for orthodontics works by combining various strategies to create a cohesive and impactful marketing campaign. It starts with understanding your target audience and their needs, allowing you to tailor your marketing efforts to resonate with them. 
You can effectively reach potential patients by utilizing digital channels and platforms, such as search engine optimization (SEO), pay-per-click (PPC) advertising, and social media marketing.
A well-designed website optimized for search engines ensures that your practice appears in relevant search results, increasing your visibility and attracting organic traffic. Additionally, paid advertising campaigns can further boost your online presence by placing targeted ads in front of potential patients actively seeking orthodontic services.
Creating engaging content, including informative blog posts, articles, and videos, positions you as an authority in the field, building trust and credibility among your audience. Social media platforms provide an avenue for engaging with patients, sharing valuable content, and promoting your practice's unique selling points.
Reputation management is another vital aspect of orthodontics marketing. Positive online reviews and testimonials can significantly impact potential patients' decision-making process, highlighting the quality of your services and patient satisfaction.
At Invigo Media, we understand the intricacies of orthodontics marketing and the unique challenges faced by practices in this industry. Our expertise allows us to develop a customized marketing strategy tailored to your specific goals and target audience. Let us handle your orthodontics marketing while you focus on providing exceptional care to your patients.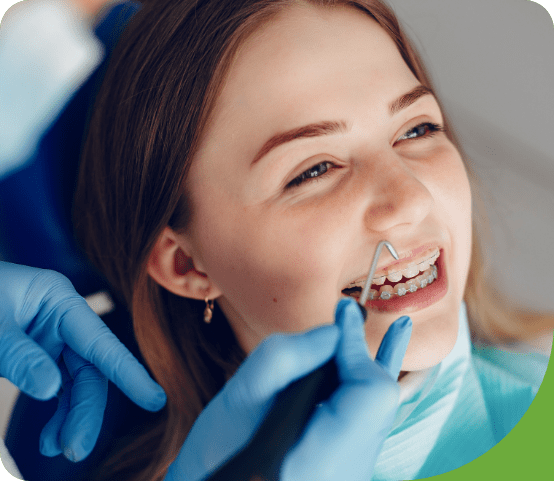 Let Invigo Media Take Care of
Your Orthodontics Marketing
Partnering with Invigo Media for your orthodontics marketing needs brings a wealth of benefits to your practice. Our team of experts understands the dynamics of the orthodontics industry and possesses the marketing prowess to help your practice stand out in a crowded marketplace.
With our comprehensive range of services, we cover all aspects of orthodontics marketing, ensuring a holistic approach to promoting your practice. From designing and optimizing your website to implementing data-driven strategies, we maximize site traffic.
Our social media marketing strategies leverage popular platforms to engage with your audience, build brand awareness, and foster patient loyalty. We create compelling content that showcases your expertise and educates patients about the benefits of orthodontic treatment.
Invigo Media also excels in online reputation management, helping you maintain a stellar online presence and ensuring that positive patient reviews and testimonials are showcased prominently. We monitor your online reputation and swiftly address any negative feedback to safeguard your practice's image.
By choosing Invigo Media as your orthodontics marketing partner, you benefit from our industry expertise, dedication to delivering results, and commitment to your practice's success. Let us handle the intricacies of orthodontics marketing while you focus on providing exceptional orthodontic care to your patients.
Book a demo to discover the Invigo Media difference and why orthodontic practices nationwide trust us with their marketing needs.
Frequently Asked Questions About
Orthodontics Marketing