Radiology
Marketing Strategies
Discover effective radiology marketing strategies to enhance your reach and attract more patients.
Looking to expand your radiology practice's reach?
Discover the power of digital marketing with Invigo Media. Our comprehensive radiology marketing strategies can help you attract more patients, increase brand visibility, and achieve your business goals.
Explore the benefits of radiology marketing and find out why Invigo Media is the ideal partner for your growth.
Radiology is a medical specialty that utilizes imaging technology to diagnose and treat various diseases and conditions. 
It plays a crucial role in healthcare by providing valuable insights through techniques such as X-rays, MRI scans, CT scans, and ultrasound. 
Let's learn more about radiology and how it can benefit patients and healthcare providers.
Why Choose Digital Marketing for Radiology?
In today's digital era, having a robust online presence is essential for radiology practices. 
Digital marketing offers numerous benefits, allowing you to connect with a wider audience, educate patients about your services, and stand out in a competitive landscape. 
Radiology practices can use digital channels to target and engage with their ideal patient demographics.
What Does Radiology Marketing Include?
Radiology marketing encompasses a range of strategies and tactics to promote radiology services and attract new patients. 
It includes search engine optimization (SEO), content marketing, social media marketing, online advertising, and reputation management.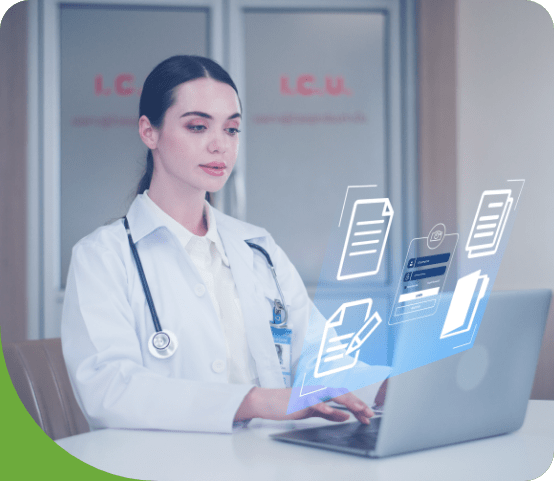 How Does Marketing for Radiology Work?
Marketing for radiology requires a strategic approach that leverages digital channels to reach and engage with your target audience. 
It involves understanding patient needs, creating compelling content, optimizing your website for search engines, and utilizing social media platforms effectively. 
Let's explore the key elements of successful radiology marketing strategies and how Invigo Media can help you develop a customized plan to achieve your marketing objectives.
Let Invigo Media
Take Care of Your Radiology Marketing
At Invigo Media, we deliver comprehensive and tailored radiology marketing solutions.
Our experienced team understands the unique challenges and opportunities in the healthcare industry, and we possess the expertise to create effective strategies for radiology practices.
Our radiology marketing services encompass a range of effective strategies.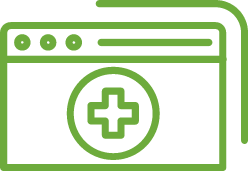 Search
Engine Optimization (SEO)
Through search engine optimization (SEO), we will optimize your website to rank higher in search engine results, ensuring that your practice is visible to potential patients searching for radiology services. 
We conduct thorough keyword research, optimize your website's content, and implement technical SEO elements to improve organic rankings and drive targeted traffic.
Content marketing is another essential component of radiology marketing. By providing valuable educational content, you can establish trust and credibility with your audience and position your practice as a thought leader.
Our skilled team of content creators will develop informative and engaging articles, blog posts, and videos that showcase your expertise in the field of radiology.
Social media marketing is a powerful tool to connect with your target audience. 
We will develop a customized social media strategy that utilizes platforms like Facebook, Twitter, and Instagram to engage with patients, share informative content, and build brand awareness. 
Our team will create compelling social media campaigns and monitor interactions to maximize engagement and foster patient relationships.

Pay-Per-Click
(PPC) Advertising
Online advertising, including pay-per-click (PPC) campaigns, can target potential patients and generate leads. 
We will design and optimize targeted ad campaigns, ensuring that your radiology practice reaches the right audience at the right time. We will also constantly monitor and analyze campaign performance and refine your advertising strategies to maximize ROI and attract quality leads.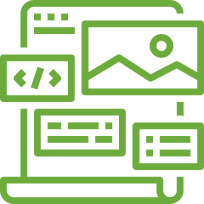 Reputation management is crucial in the healthcare industry. 
Our team will actively monitor and manage your online reputation, addressing any negative reviews or feedback promptly and professionally. We will also help you gather positive patient reviews, enhancing your online reputation and building trust among potential patients.
By partnering with us, you can focus on providing exceptional patient care while we handle the intricacies of your digital marketing efforts. With our expertise and proven track record, we can help your radiology practice thrive in a competitive landscape.
Effective radiology marketing is essential for expanding your practice's reach and attracting more patients in today's digital age. 
At Invigo Media, we are committed to your success. Our professionals will work closely with you to understand your unique goals and craft a tailored marketing strategy that aligns with your practice's vision. We combine creativity, data-driven insights, and industry expertise to deliver measurable results and help your radiology practice thrive.
By partnering with Invigo Media, you gain access to a team of experts who understand the unique challenges and opportunities in the radiology industry. Choose Invigo Media as your radiology marketing partner, and let us handle the complexities of digital marketing while you focus on providing exceptional patient care. 
Book a demo today to discuss your radiology marketing needs and discover how Invigo Media can help your practice achieve new heights of success.
Frequently Asked Questions About
Radiology Marketing