Invigo Media specializes in medical marketing for urology healthcare practices. We will help you increase your client base and authority in the industry
Welcome to Invigo Media. We specialize in developing tailored marketing strategies to help urology practices thrive in the digital landscape. Our expertise in digital marketing enables us to enhance your online presence, attract more patients, and achieve sustainable growth for your business.
Urology is a medical specialty that focuses on the diagnosis and treatment of disorders related to the urinary tract system in both males and females, as well as conditions affecting the male reproductive system. 
Our urology marketing strategies are designed to showcase your expertise in this field and connect you with individuals seeking specialized urological care. By effectively conveying the value of your services, we position your firm as a trusted authority and drive patient engagement.
Why Do You Need Digital Marketing as a Urology Practice?
In today's digital era, having a strong online presence is essential for urology clinics to attract new patients and build lasting relationships. Digital marketing offers numerous benefits, such as increasing brand visibility, reaching a broader audience, and establishing credibility. 
Whether you specialize in urological surgery, prostate health, urinary incontinence, or other urological conditions, our customized marketing strategies can help you effectively communicate your expertise and connect with potential patients.
What Does
Urology Marketing Include?
Urology marketing encompasses a range of strategies to promote your business and engage with your target audience effectively. Our comprehensive approach includes the following: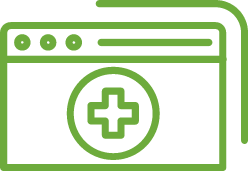 Website Development
and Optimization
We create visually appealing and user-friendly websites that represent your practice and provide valuable information to visitors. Through strategic optimization, we improve your website's search engine visibility.
Our team of skilled medical writers creates informative and engaging content that educates patients about urological conditions, treatments, and the importance of seeking specialized care. We ensure that your content resonates with your target audience and showcases your expertise.
Search Engine
Optimization (SEO)
By optimizing your website and content with relevant keywords, meta tags, and headings, we enhance your visibility in search engine results. This drives organic traffic to your site and increases the likelihood of attracting quality leads.

We leverage popular social media platforms to build brand awareness, engage with your target audience, and foster patient loyalty. We help you establish a robust online presence through strategic content creation and community management.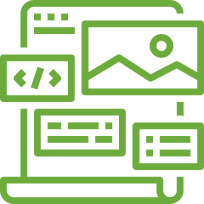 Our targeted pay-per-click (PPC) advertising campaigns ensure your facility reaches the right audience at the right time. We generate quality leads and maximize your return on investment by employing precise targeting and compelling ad copy.
How Does Marketing for Urology Work?
At Invigo Media, we follow a proven process to develop effective marketing strategies for urology practices. Our approach includes:

1. Research and Analysis:We conduct in-depth research to understand your business, target audience, and competitors. This valuable insight allows us to develop a customized marketing plan tailored to your goals.

2. Strategy Development: Based on the research findings, we create a comprehensive marketing strategy encompassing website optimization, content creation, SEO tactics, social media campaigns, and targeted advertising. This strategy maximises your practice's visibility and attracts quality leads.

3. Implementation: Our team of experts executes the marketing plan, implementing various strategies and closely monitoring their performance. We continuously analyze data and make data-driven adjustments to optimize results and ensure your marketing efforts are practical.

4. Content Creation: We develop high-quality, engaging content that educates your target audience about urological conditions, treatment options, and the benefits of seeking specialized care. This includes blog posts, articles, videos, and infographics that showcase your expertise and establish trust.

5. Search Engine Optimization: We optimize your website and content with relevant keywords, meta tags, and headings to improve its visibility in search engine results. By ranking higher in search engines, your firm becomes more discoverable to individuals seeking urological services.

6. Social Media Engagement: We create and manage social media profiles for your practice, utilizing platforms like Facebook, Twitter, and Instagram to engage with your audience, share valuable content, and foster patient loyalty. This helps build your brand, increase visibility, and drive patient engagement.

7. Paid Advertising: We ensure that your establishment reaches the right audience through targeted paid advertising campaigns, such as Google Ads and social media ads. Our strategic approach includes precise targeting, compelling ad copy, and ongoing optimization to generate quality leads and maximize your marketing budget.


Why Choose Invigo Media for Your Urology Marketing?
Industry Expertise:

We specialize in healthcare marketing and possess deep knowledge of the urology field. We stay up-to-date with the latest industry trends, ensuring that your marketing strategies align with the unique needs of Urology businesses.

Customized Strategies:

We develop tailored marketing strategies that align with your practice's goals and target audience. Our personalized approach ensures that your marketing efforts resonate with potential patients and drive results.

Comprehensive Services:

From website development and optimization to content creation, SEO, social media marketing, and paid advertising, we offer a full suite of services to meet all your marketing needs under one roof.

Measurable Results:

We are committed to delivering measurable results. Through continuous monitoring and data analysis, we optimize your marketing strategies to ensure maximum effectiveness and return on investment.

Exceptional Client Support:

We provide outstanding customer service and support. Our team can always address your questions, concerns, and needs, fostering a collaborative and productive working relationship.
Invest in the growth and success of your Urology practice with Invigo Media. 
Book a demo today to discuss your urology marketing goals and let us create a customized strategy that will elevate your online presence and attract more patients.
Frequently Asked Questions About
Urology Marketing