Book your FREE One-On-One Consultation Today.
Chiropractic Marketing Ideas and Strategies
Here are some tips to help you get clients faster than applying the Gonstead technique.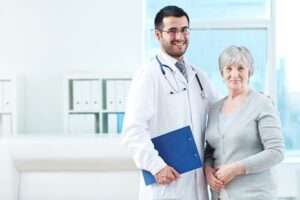 Who is your average patient? What do they do for a living? Where do they work? If your current patients fit within a broad range, then focus on
the ones that make you the most money.
For example, if 70% are women, 30% are men, but the ladies end up paying you more, find out everything you can about them and create your very own customer avatar.
What kind of issues do most have, where do they hang out?
Ask your own client's such questions and really drill down on your ideal customer.  The better you know your patient, the more you can help them.
Don't tell your patients why going to a chiropractor is good for them, help them truly "understand"
Help them learn the "why" behind what you do and how it can help them.
Share the long term benefits of consistent chiropractic treatments.  Once they understand the "long term" benefits of having a chiropractor, your practice will literally be packed with customers.
Studies show the majority of potential patients go online to do some research. After they've been 'pre-sold' that they take action by walking into a practice.
Capture these prospects right away by making your online presence content heavy. Put out case studies, guides, recent results, and testimonials.
Show them you love what you do and are great at it. You'll naturally start attracting your ideal patients.
The amount of videos on YouTube of chiropractors in action is rapidly increasing. If you can show people what you do, it will help you create instant trust.
Grab that camera and start showing your expertise to the rest of the world.
This is also a great way to start attracting national or even international clients.
Chiropractic PPC Services
One of the most popular and fastest ways to grow your practice is by using Facebook.
Facebook marketing for chiropractors is one of our specialties.
Creating targeted ads that convert and then optimizing them further will help you create an ongoing source of targeted chiropractic leads.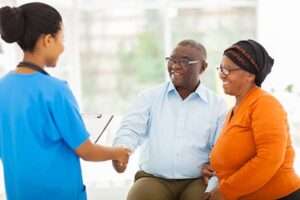 It's fair to say that no matter what business you're involved in, relationships matter the most.
These days, you can use online tools like email marketing to really establish trust with your potential patients. By sending weekly or monthly newsletters about what's going on and how you can help them, you can cultivate trust within your circle of patients, and the best part it can all be automated. Saving you time and money.
Let's face it. Chiropractic is a tough business. Competition is really high but that doesn't mean you can't make your mark. Always be thinking about how you can differentiate yourself.
What makes you different than the other chiropractic on the block? Highlight that difference in every area of your marketing.
In the beginning, your customers aren't going to come from other cities any time soon.
Unless you have your existing patients tooting your horn, don't worry about targeting other cities at the moment.
Using your customer avatar further drill down. Where does my clientele hangout? Can I create relationships with these businesses or some kind of joint venture?
Think about how you can work with companies where your clientele hangs out at.
The chiropractic industry is a 'people' industry. Your patients or clients need to like you and trust you for any kind of business to take place. This is a given. If you are not good at what you do, forget about word of mouth marketing. However, if you are exceptional, your clients would love to share their results with their friends, neighbors, and others.
Hand out your business cards to anyone who absolutely loved your service. Offer them discounts or add additional value to their current deal with you. This way, they'll be even more enticed to share what you have to offer.
In some cases, referral marketing might just be the only thing you need to keep your practice growing.
So if the music is good, do toot your own horn.
Keep Your Existing Clients
Have you heard of the saying "You build a business on repeat customers"? That's exactly what you need to do with your chiropractic practice.
Keep your current clientele happy and they'll keep coming back. What does that mean from a business point of view? Ongoing cash flow or in other words, you'll stay in business for a long time.
Are you listed on Google Places, Yelp or other local review sites? These days, social proof can make or break you. Make sure you get your clients to leave positive reviews for you (If they had a great experience in the first place) and that will help establish some serious reputation for your business.
Offer Additional Services
Most chiropractors often only offer a few sets of services and treatments. Is there something you can offer that is not being done by other chiropractors in your vicinity?
This simple tip will help you not only stand out but also generate additional revenue.
Getting people to write about you is one thing but videos can really help you convert. If your patient had an amazing experience, most likely they would love to share it with people they know.
Take this opportunity and get your clients to leave a fun video testimonial for you. Try to get this right after their treatment so you can get the most genuine testimonial possible.
It seems like video is where everything is headed anyways so start using it.
Frequently Asked Questions About Chiropractic Marketing
How To Market a Chiropractic Marketing Clinic?
One of the most toughest medical clinics to market out there is a chiropractic clinic. Why? One word . . . competition. There are just too many of them in any given city. However, we've consistently used our 3 step process and established several successful chiropractic medical clinics. To get some quick results, try creating a business profile on Google and then get started with PPC and SEO.
Should I List My Chiropractic Clinic on GMB?
Well if there is any place where you should be (At least initially) that's on Google My Business. It's free but that doesn't mean you won't get quality leads. So take some of the best pics of your chiropractic practice, get all the business details together and add your chiropractic practice to GMB.
How Long Does SEO For Chiropractic Marketing Takes?
Well, you better grab a cup of coffee. In fact, grab a few because as awesome as SEO can be, it does take time. Perhaps 7-9 months if not longer (Especially if you don't have a website already).
For Chiropractic Marketing, should I use Pay Per Lead services?
We don't recommend pay per lead as much as we recommend pay per click. When it comes to chiropractic leads, you don't know where they are coming from. However, when it comes to pay per click services, the clicks are yours and so are the leads. Basically, you're in control.
Let us help you become the #1 Chiropractor in your area, with our medical marketing expertise