Marketing is necessary for the success of your orthopedic practice. If you want more patients, better patient retention and referral rates, and increased revenue, then marketing is your best bet to achieve these goals. Here at Invigo Media, we help orthopedic surgeons improve their practice's brand awareness, patient volume and referral rate!
Benefits of Marketing for Orthopedics practices
A well-planned marketing campaign will help you increase brand awareness, patient retention, and the number of leads. By standing out from your competitors, you can increase revenue by attracting new patients and enhancing the experience for existing ones.
Your orthopedics practices needs to be visible on multiple platforms. We will collaborate with you to create a user-friendly and easy-to-navigate website that will help patients easily discover the information they require. Additionally, our experts can assist your office with search engine optimisation (SEO), which increases the likelihood that potential patients will find you online.
Your patient return rate indicates how satisfied your patients are with your services. We will help you create strategies to improve patient experience and increase retention. This will also help you get more referrals from existing patients when they recommend your clinic to their families and friends.
Website Design
Our web designers are pros at building attractive, useful websites. We make sure that your site is responsive and appears beautiful on all devices as mobile usage increases.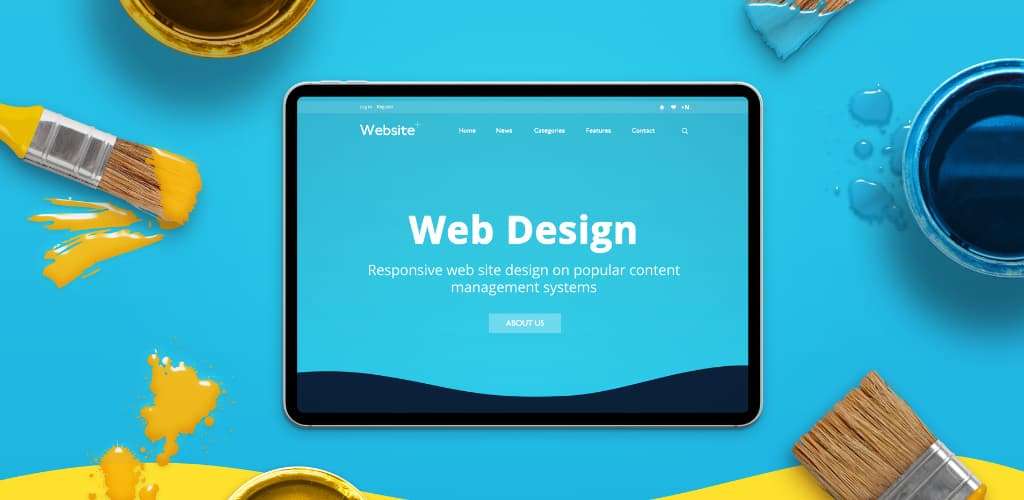 Branding
Branding is the process of creating a unique identity for your business. It's about communicating your values, mission and purpose to customers in a way that resonates with them. Our branding services help you create a brand that is memorable and distinctive. We will work with you to define your practice's personality and values through colour, typography, imagery and messaging.
Stand out from the crowd with a brand that communicates your practice's personality, values and mission. We can help you create a brand that will stand out from the competition and attract new patients to your practice.
SEO Services
SEO is an important part of your digital marketing strategy, especially if you want to increase the number of local patients who find you online. The process helps drive traffic to your website.
When patients search for specific keywords related to their condition and location, they often look for a nearby orthopedics practices that can help them. If they can't find you online through organic search results or paid ads, they may choose another clinic instead—meaning lost revenue for your practice!
Our SEO services can help you get more local patients at your door. Our team will create content optimized for search engines, including Google Maps, so patients can easily find you online.
Content Marketing
Content marketing is focused on creating and sharing valuable, relevant, consistent content to attract and retain a clearly defined audience. Content marketing helps you establish your brand, increase trust, and build authority with your audience. If you're not doing it already, content marketing should be a top priority for orthopedics practices looking to grow their business.
Our team of writers will meticulously research the industry to recommend topics, creating relevant content that helps people learn about your orthopedics practices. We'll also help you distribute this content through your social media channels to reach as many people as possible.
Social Media Marketing
Your orthopedics surgery practice can benefit from social media marketing. Social media is an effective way to get your message out to your target audience, build your brand, engage with patients and drive traffic to your website.
Our social media marketing services will help you build a community of people interested in your services and products. We'll use social media to connect with you and your customers and promote your orthopedics clinic by sharing relevant content across popular platforms.
Video Marketing
Video marketing is a critical part of any marketing strategy. It represents an opportunity for you to tell your story visually. Video has been proven to be the most effective way of communicating with prospects. It's also extremely versatile—you can use it as part of your paid media campaigns or even create it yourself!
Orthopedics practices across the country have started using video to connect with current patients and potential patients, and this trend is only growing stronger. We offer various video services, from scriptwriting, filming, and editing to complete production, including editing and graphics.
Our team has years of experience making corporate videos that increase our clients' conversion rates.
PPC Advertising
PPC advertising is a cost-effective way to reach people already looking for orthopedics practices. We can use your website's organic traffic to learn more about your audience and then tailor our ads so that they are more relevant to their needs.
We offer PPC advertising services that are affordable and effective. We'll create search engine marketing campaigns that target your ideal customers and help you reach them at the right time with the right offer.
Invigo Media Marketing
Invigo Media Marketing specializes in orthopedics marketing. We have a team of professionals with experience in the orthopedics industry and can help you grow your business. We offer marketing services to help you get the most brand exposure out of your orthopedics practice. As mentioned, we are able to create a website for you, write content for your site and blog, design social media posts, manage social media accounts and much more.