Developing a strong referral network is critical to ensuring the success of your medical practice. Patient acquisition and retention are vital to increasing your medical practice's revenue. In addition to advertising and connecting with insurance agencies, establishing a reliable referral network is an excellent way to bring in new business.
However, as healthcare practices merge and consolidate, it can be challenging for small practices to build and nurture referral relationships. Moreover, even if a referral channel is set up and sustained, it can be tough. While you may be playing your role well by referring patients to specialists, you need to make sure other doctors are returning the favor by referring their patients to you. The more well-known your practice is, the more likely other doctors will refer patients to you. This is where networking plays an integral part, as other doctors will only feel comfortable referring patients to your practice if they trust you.
Having a referral program is one of the most effective ways to get more customers down the sales funnel. A study found that referral marketing is trusted by 86% of customers. A consumer is also 50X more likely to buy a product or service when their close friends and family recommend it. Not surprisingly, consumers are more likely to trust their network than sponsored ads.
Word-of-mouth is a powerful marketing tool that can accelerate your customer acquisition process. That's why brands need to launch a referral program and incentivize current customers to promote their brand within their network.
6 benefits of referral marketing
1. Word-of-mouth influences every step of the consumer's journey
Satisfied customers are typically your product or service's best marketers and promoters. Naturally, they have practical experience using your product and are perceived as more trustworthy. Moreover, people are more likely to recommend your product to their friends and family when they have a good customer experience.
Their feedback has various degrees of influence on every step of the sales process. It is the only marketing strategy consistently ranking within the top three consumer influencers at every stage.
2. Word-of-mouth remains the most relevant touchpoint in sales
According to McKinsey & Company, 41% comment and engage with brands to receive feedback and information that would help them evaluate their purchase decision. This makes word-of-mouth the most relevant touchpoint in sales.
A referral can happen organically through in-person conversations or a social media post raving about your brand — but it can't always get things done. Incentivizing customers with referral program rewards (i.e. discounts, promos, exclusive products) will motivate them to refer more people within their network.
3. Word-of-mouth improves customer retention
Consumers who genuinely love your brand will recommend it to their friends — 81% of people trust recommendations from friends or family over those from businesses — but this will take considerable time and effort. However, one customer that is well taken care of could be more valuable than $10,000 worth of advertising.
Take, for instance, Airbnb's referral program, which led to a 900% year-on-year growth for first-time bookings. The company found that signups and bookings also skyrocketed by 300%!
4. Referred customers are more valuable
Referred customers positively perceive your brand because their peers promoted it. As a result, customers acquired through word-of-mouth spend 200% more and make twice as many referrals. Furthermore, customers gained through word-of-mouth have two times the lifetime value compared to customers obtained through traditional marketing methods.
These numbers show that they are more likely to spend more and become loyal customers to your business. And because they know how the referral process works, they bring in twice as many customers through word-of-mouth.
Consider Dollar Shave Club, which aggregated 100,000 emails weekly through its milestone referral program. Their tiered referral program had several milestones, such as free shaving cream (referring five friends), free premium razor (25 friends), and free shaving for a year (50 friends).
They were able to generate astounding results because referred friends also referred people within their network.
5. A referral program is a cost-effective strategy
Sure, you can launch social media ads and email campaigns, but they're not always effective. In contrast, a referral program is a cost-effective way to get more customers at low costs. Review42 reports that referral leads have a 30% higher conversion rate and account for 65% of companies' new deals.
Despite a $0 marketing budget, Tesla CEO Elon Musk estimates that its former referral program saved the company an astounding $2,000 per transaction. They also reward brand advocates and their referred friends, so the referral process does not feel "selfish or transactional."
But you don't need to be running a multi-billion-dollar car company to make this strategy effective. You can utilize referral marketing even if you're a one-person business that builds online medical courses to sell to an audience.
That's the beauty of a referral program. While it works great for big companies, it's just as valuable for smaller ones.
6. Referral programs lead to more user-generated content
What makes your brand unique? Why should people patronize your products? A referral program encourages brand advocates to share your brand's story. Some influencers may even be compelled to promote your brand on YouTube and Instagram to snag your referral rewards. Since influencers have a big fanbase, this means more publicity and conversions for your brand.
Unboxing videos are vital in creating demand for your product and building consumer trust. In this case, SUPREME did precisely that and got its name in front of over 2 million users. SUPREME supplier, SaruGeneral, worked with YouTube influencer Harrison Nevel on an unboxing video for $25,000 worth of rare SUPREME products.
The YouTube description shows interested customers can use the Harrison10 referral code to snag 10% off their mystery boxes. This is just a taste of content marketing's power.
Starting Your own Referral Program
Due to the pandemic, many businesses have been pressured to make the shift to ecommerce. In the upcoming months, we expect brands to experiment with various digital marketing strategies, but referral programs should definitely be on the list. It can simultaneously help brands acquire new customers, boost retention and gain popularity.
What drives physician referrals?
In the last decade, the rate at which doctors have referred patients to a specialist has more than doubled. Professional referrals have not grown just because doctors want to expand their practice, but for a multitude of various factors that drive physicians' decisions. The following are some of the points that are contributing to the increased referral rate:
Too few doctors
There is a shortage of primary-care physicians in the United States, which means they lack the time and resources to pay attention to patients with complex illnesses. So rather than decreasing the quality of patient care to maximize revenue and balance expenses, these patients are referred to specialists with sufficient resources for handling their complex symptoms. According to published reports, at least the availability of primary-care physicians will not improve for the next few years. Therefore, in the years to come, the rate of professional referrals will grow as physician availability declines.
Fear of malpractice
Recent studies have revealed physicians' constant worry over malpractice. This concern is one of the most prominent drivers behind requesting lab tests and referrals. According to a study, physicians' fears of being sued for malpractice are disproportionate to the risk of being sued. But as long as malpractice remains a concern for physicians, it will influence their referral patterns.
Why do you need professional referrals?
Studies show that referral marketing can trigger the growth of your medical practice. Moreover, that is what doctors want. Industry experts believe that referred patients tend to be more loyal and profitable than regular patients. This means that getting including a referral program in your marketing strategy toolbox is essential for every medical practice.
While there are many more reasons to consider a physician referral program for growing your practice, here are three primary ones:
Attract new patients: The most significant benefit of a physician referral program is that it creates a continuous stream of new patients. Your patients will come looking for you rather than you having to find them.
Increase brand recognition: Brand recognition is an apparent benefit once your referral sources start referring patients to your practice. The more happy patients you will have, the more personal referrals you will get. This will increase traffic through your practice website and social media profiles. All of this is bound to boost your brand's image.
Higher ROI: Online networking, eNewsletters, online discussion and social media groups have made it easier for smaller practices to promote themselves and become trusted sources. These referral programs have considerably higher ROI than traditional marketing methods.
Some valuable tips to get you started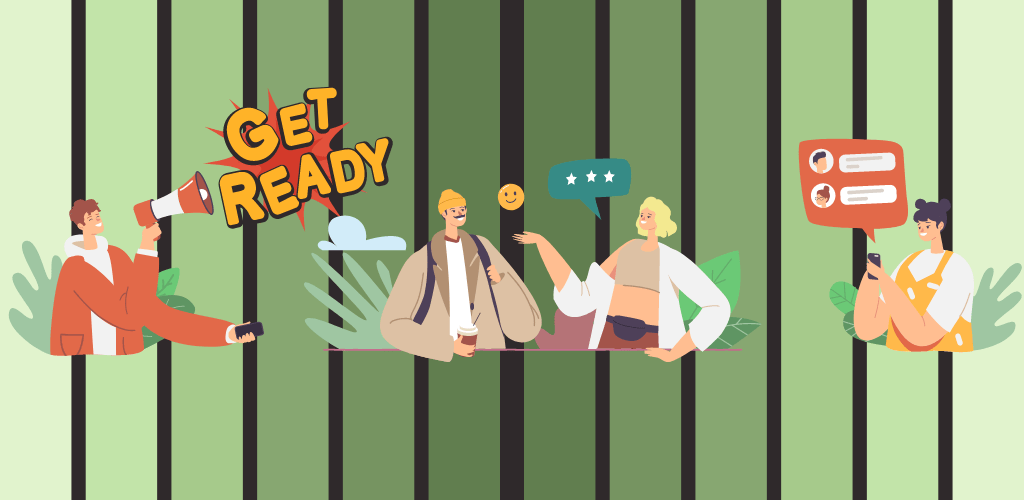 Physician referrals are a critical component in growing your practice and attracting new patients. However, waiting for patients and other doctors to refer you might not be sufficient for filling out your appointment book. You will have to go after them.
Here are some expert tips for small medical practices that are looking to establish, maintain and strengthen their referral relationships:
Create a plan and adhere to it
You will need to create a plan or collaborate closely with a healthcare marketing expert to help you design a referral marketing plan and then execute it. You must have perseverance, discipline and trust in the plan. You must understand that developing a referral network is a process, not an event. An effective referral marketing plan requires time and effort. Too often, practices change their priorities or suspend their referral-building plans before yielding results.
Adopt technology
In the healthcare business, you must be technologically savvy to share electronic information with networking doctors to improve efficiencies and deliver better patient care. The ideal solution for hosting and sharing patient-related information is cloud-based. This solution will allow the physician to receive referrals electronically and streamline the referral process and eliminate paperwork.
Communicate regularly
You must keep communication channels open for your referrers to discuss patient-related issues. This will improve the quality of patient care and support your relationship with the referring doctors.
Know your target audience
The most important criterion for building patient volume is your practice's specialty. For instance, growing a primary-care practice requires a patient-friendly approach, while creating a dermatology practice requires a targeted approach to physician referrers.
Welcome new physicians
You must plan to contact and welcome any new doctors in your area. You can call, write a personal letter of introduction and provide your contact details. You can also offer to serve as a resource and a friend, whether for professional or family needs.
Meet your referrers
When you are looking to increase your referrals, a face-to-face meeting with the referring physician can make a huge difference in enhancing your relationship. Also, networking and maintaining cordial relationships with the referring physician's staff is an excellent way to increase the number of referrals.
Advertise your practice
You must advertise and promote your practice locally and make yourself available. Join your local medical societies and chambers of commerce, and become known. Network with other medical practitioners as they may turn out to be sources of referrals. To determine your largest resource pool, keep track of where your maximum ROI comes from and invest efforts in enhancing it accordingly.
Keep the referring doctor informed
Usually, referral doctors want to work with specialists who do not require constant follow-up on paperwork or the patient's treatment. Also, providing excellent patient care makes the referral doctor's life easier because they will not need to see the same patient again.
Re-evaluate and revamp relationships
This is the most crucial part – regularly evaluating and updating your relationships with referral sources. To succeed in referral marketing programs, you must be aware of the changes around you. For instance, what may have been a good referral plan in dermatology three years ago may not be suitable today as facilities and equipment change.
Avoid these mistakes
The quality of your referral network can impact your income, patient experience, information security and medical career. That is why building a strong referral network from the beginning is critical. Moreover, once you have established your referral network, you must maintain and upgrade it regularly. Just a few mistakes can damage the reputation of your medical practice. Here are some of those mistakes:
Not monitoring patient satisfaction
While there are various ways to control the health of your referral network, patient satisfaction is paramount. Because your patients interact with other healthcare providers, you should not stop monitoring their satisfaction. The more satisfied your patients are, the less chance you are involved in a lawsuit.
Choosing challenging referral partners
This is an easy mistake to make. If you are not careful and selective when choosing your referral partners, you could find yourself deep in a sea of unhappy patients and bad partner relationships. It may seem tempting to sign on with any provider with good reviews, but you must spend some time getting to know them and their practice. If you want to form long-term partnerships, find partners with similar goals and target audiences.
Poor communication
Communication is the foundation of the patient experience. Patients want to feel cared for and welcome, and not that they are being shuffled from one office to another. Therefore, it is critical to have rules around your communications. Your staff should be trained to communicate effectively, and they should be regularly evaluated.
Not listening to your patients
You must manage their expectations around the referral process immediately and make sure their doubts and questions are resolved. Patients expect smooth and flawless communication from their providers, and you must strive to live up to this expectation.
Even if you think your medical practice is doing well and that a physician referral program is a waste of time think again! Your medical practice is a business, and you must consider the future. You must implement a systematic method to identify, create and maintain healthy relationships with prospective referrals.
At Invigo Media, our marketing experts will ensure that your business sees great ROI in getting patients through the door. Please visit our blog and  get in contact with us to discuss how we can help your clinic grow.